Everything cool cats want to see and do on St. Simons Island
| | |
| --- | --- |
| Posted on October 21, 2017 at 8:51 PM | |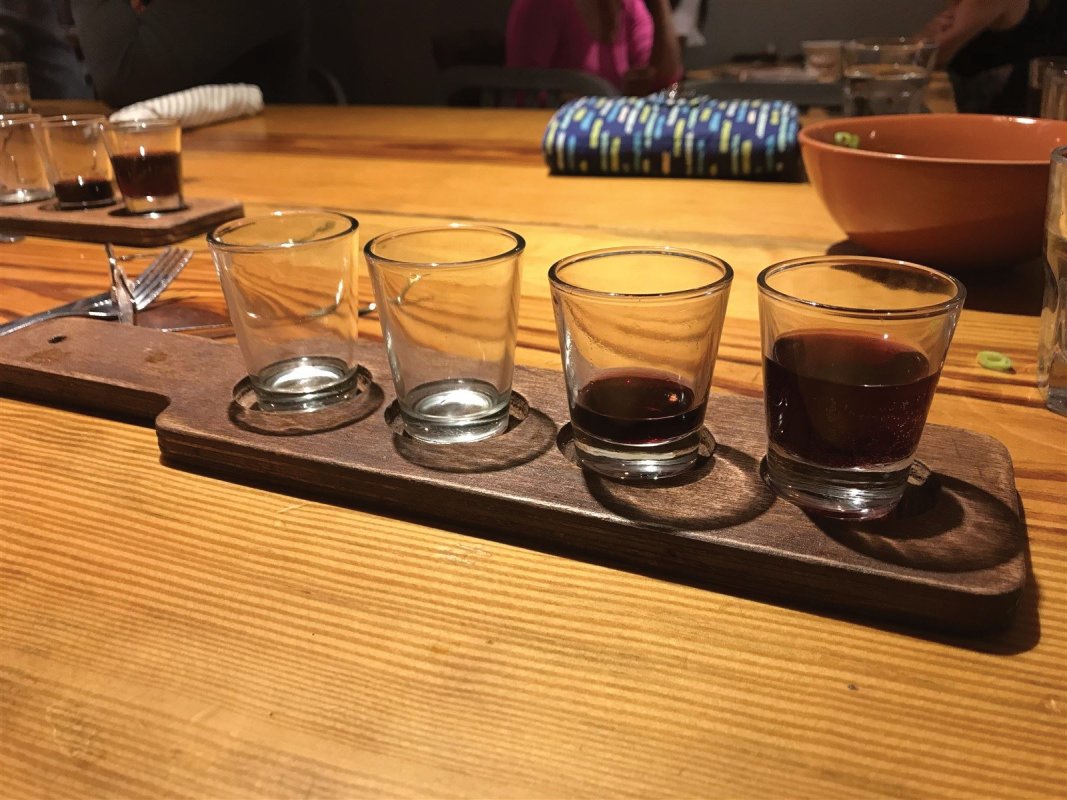 The Farmer and the Larder
Brunswick, Georgia
Almost every week, the Farmer and Larder has a wine tasting and tapas event.  You're never sure exactly what you will have, and that just adds to the excitement.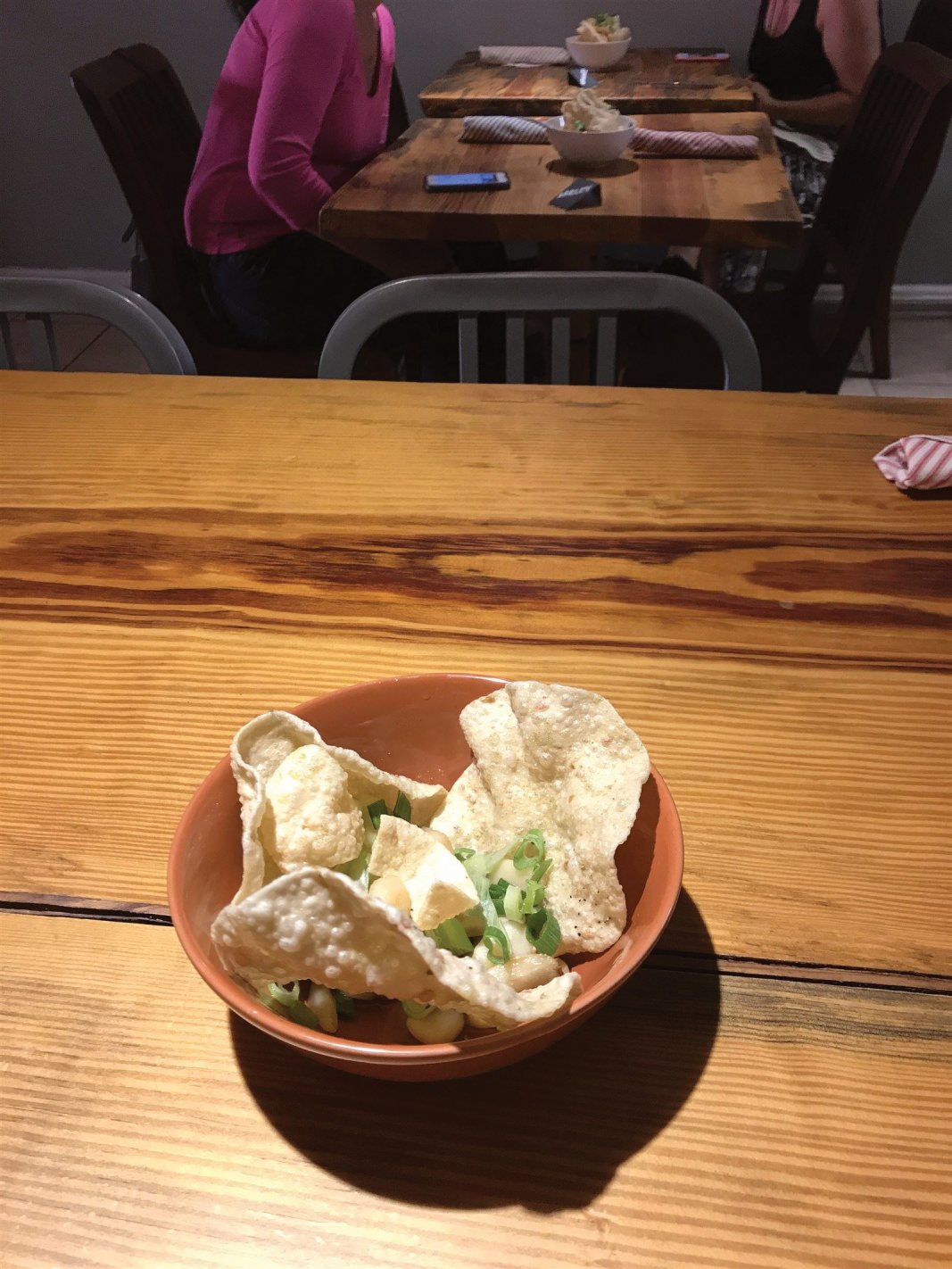 The
Farmer
& The
Larder
is a restaurant owned and operated by CheFarmer Matthew Raiford and Food Alchemist Jovan Sage.
This was an absolutely delicious fried rice crisp with fried garlic, scallions and seasoned oil.  It was just wonderful.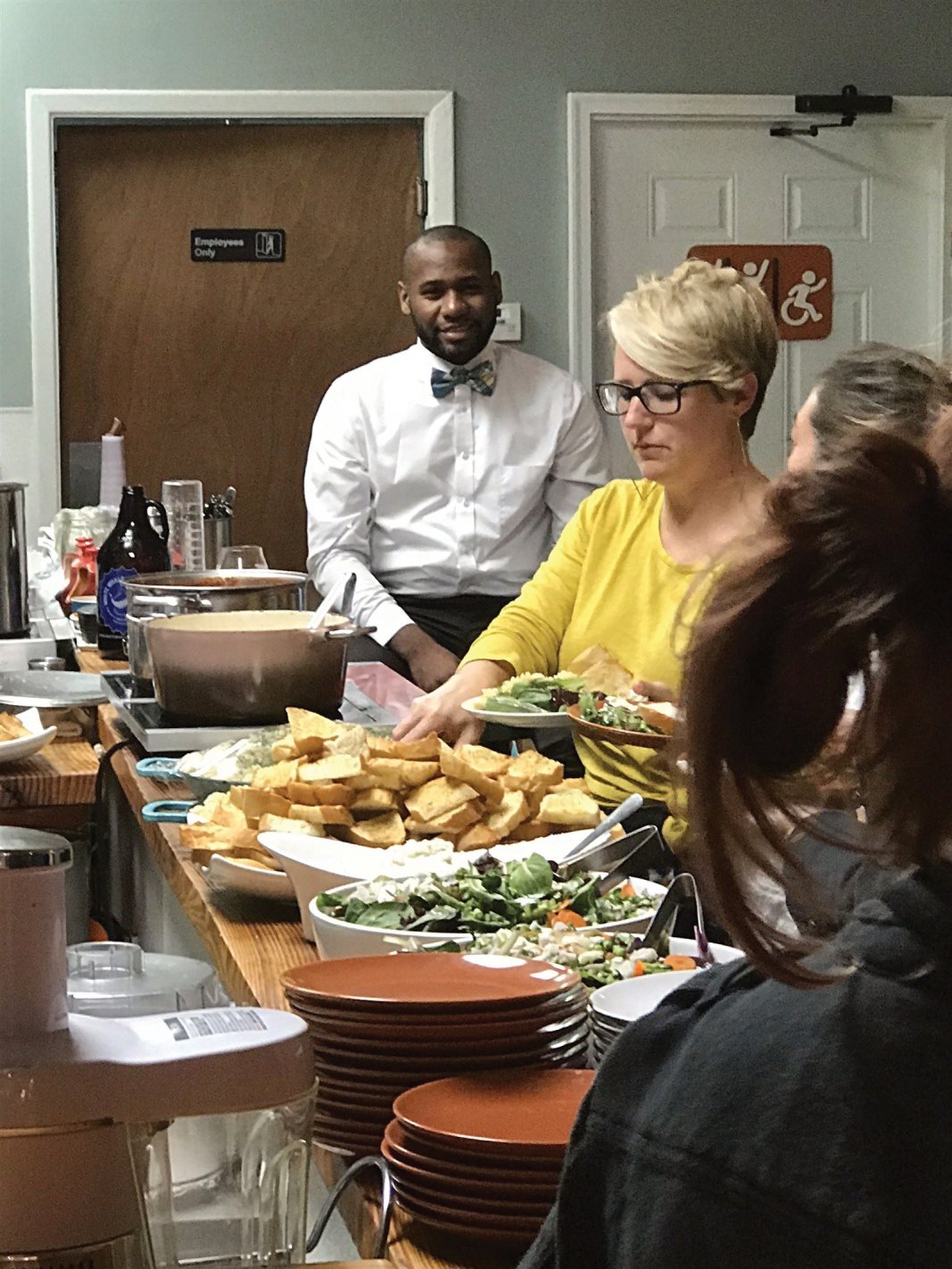 Next, we got in the buffet line for salad, two types of pasta (one with a tomato sauce and the other with an Alfredo mushroom sauce, garlic bread and Parmesan cheese.  The star, however, was something called "floating feta," feta mixed with herbs and goat cheese.  It was just one of those things that was so good you couldn't stop eating it.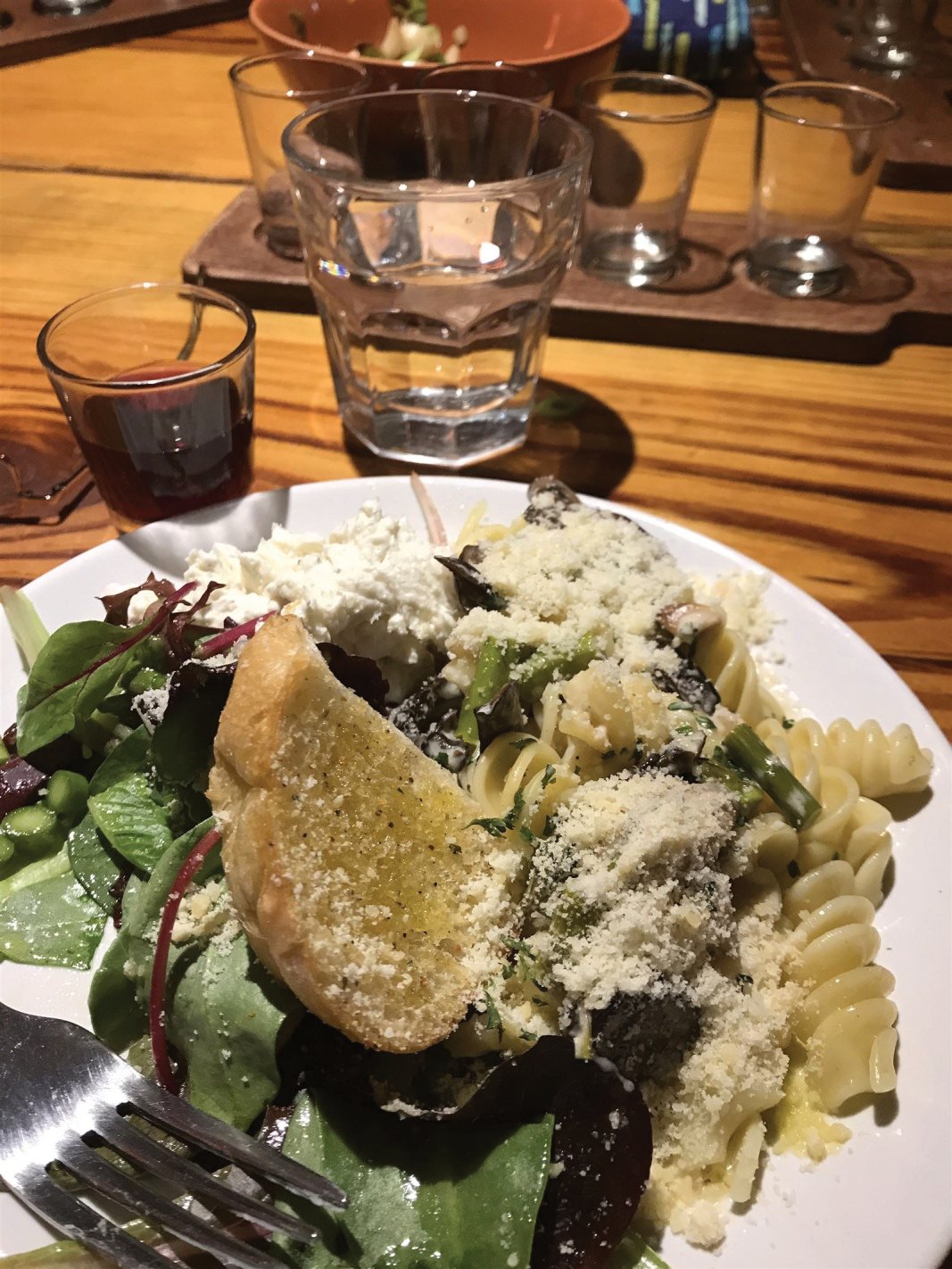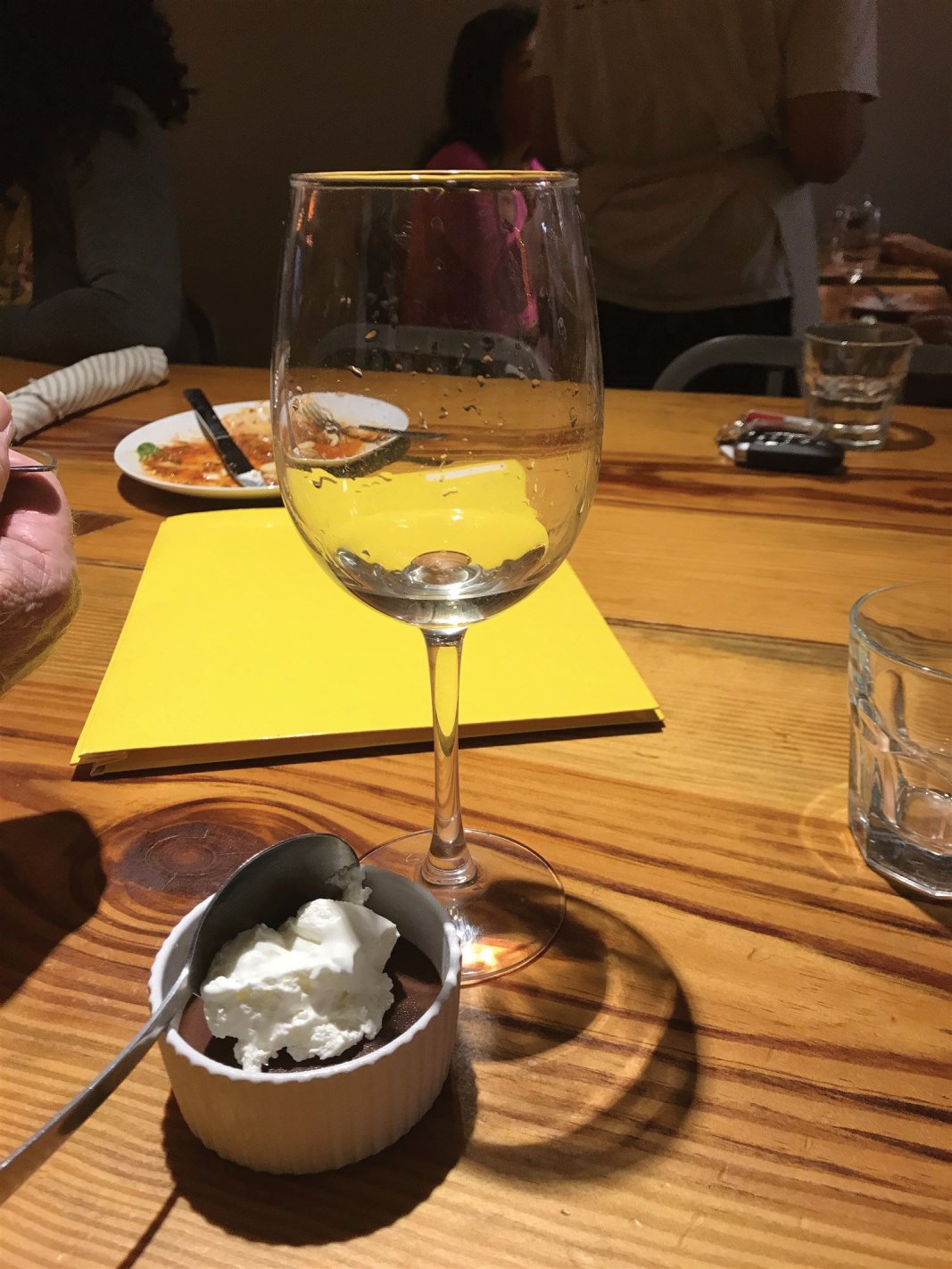 Finishing off, we had a chocolate dessert with hints of strawberry. 
This was just a great experience.  The tables are communal and we met two nice women from Jekyll Island. 

I highly recommend this wine tasting/tapas event.  It's held almost every week at The Farmer and the Larder.  And as if that weren't good enough, FL is planning on opening another restaurant in Brunswick.  What a great addition to the community. 

Categories: Food
/