Everything cool cats want to see and do on St. Simons Island

This is Mr. Robert, our feral buddy who lives outside.  Dad built him a shelter yesterday so he won't get rained on.  I can't stand to get wet, makes me cracy.  But now Mr. Robert has his own shelter.
We ordered a house for him too.  That should be here next week.  Mom says it has a sink inside.  What's that for?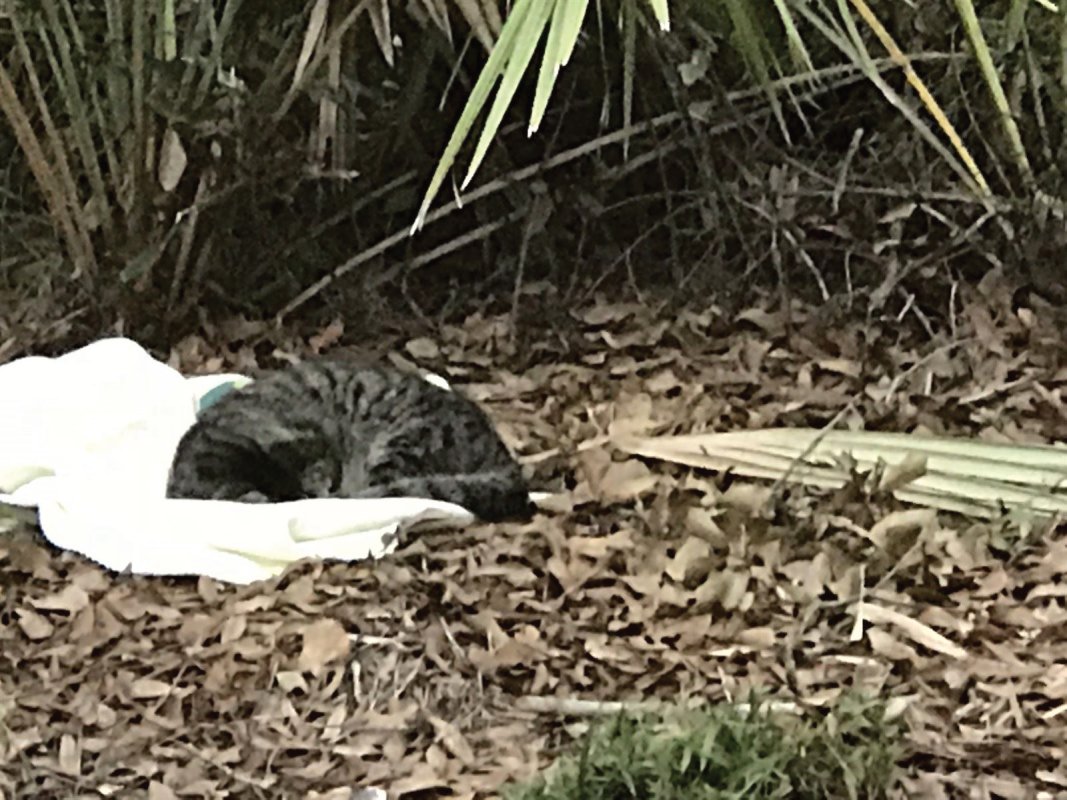 This is Mr. Robert the Feral.  When we got up this morning, it was dark, but we could see out the upstairs window this dark circle on the blanket.  It was Mr. Robert.  We put the blanket out there yesterday and put his catnip toy on top of it.  This is Mr. Robert's first blanket.  I can't tell you how touching it was to see him accept our help and our gift of this warm blanket for him.  He realized we had put it out there for him, and realized that we were trying to help him.  This is big news, such big news.  We love this guy and he's a Desperado - a hard case.  Getting him to come in from the cold is still going to take a lot of work.  Love Mr. Robert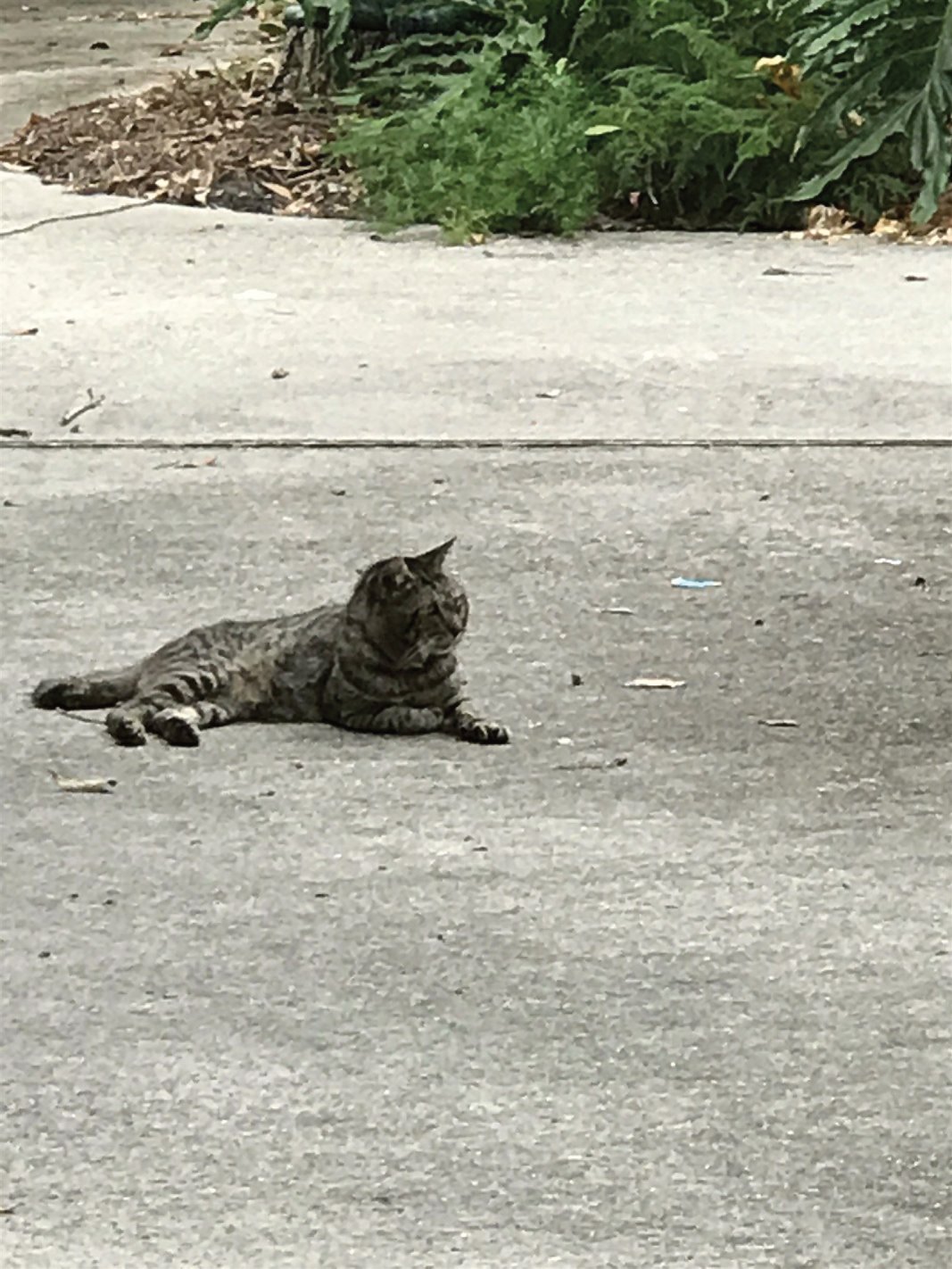 Mr. Robert comes for breakfast and dinner every day, but we can't talk him in from the cold.  He's a real desperado.  Mom played me the song by some Eagles.  he's already eating my food.  He might as well come on in.  Camille never talks to me anyway except to tell me Mom and Dad left with suitcases.  She likes telling me that to get me upset.  She's never liked me.  It's me, Little Neal.

0

/