Everything cool cats want to see and do on St. Simons Island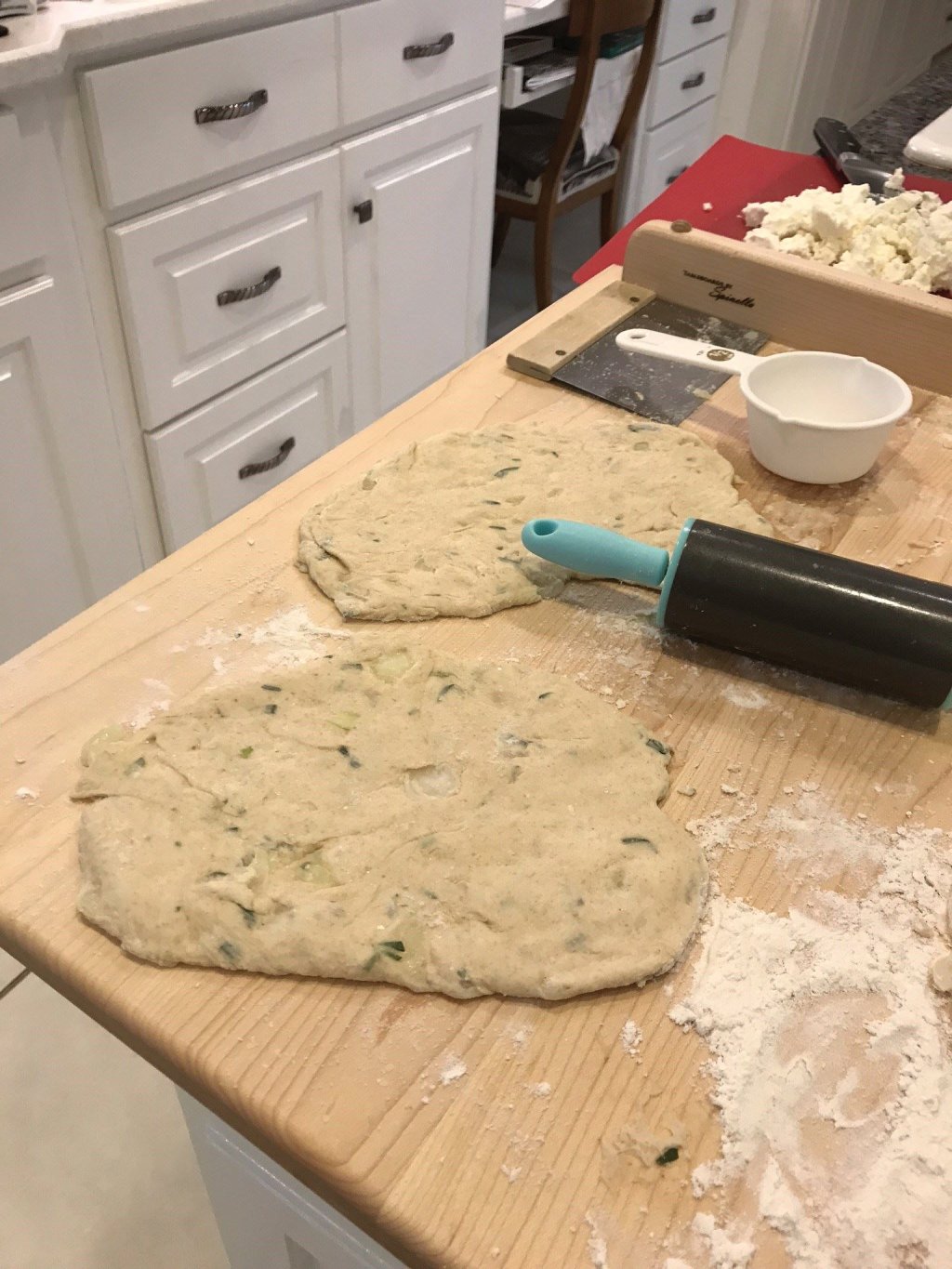 Eating in the Golden Isles
Onion Naan
Heat in Saucepan until 100 degrees
3/3 c. whole milk
Transfer to bowl and add
1/4 ounce dry yeast
1 tsp sugar

Let stand until foamy, about 10 min.
whisk in
3 1/2 c. flour
1 tsp salt
Add and Mix util blended but shaggy
Yeast mixture
1 small onion finely chopped
1 c. yogurt
2 tbsp. melted ghee
Transfer to work surface
Keand until smooth, 5 min.
Grease large bowl and place in and turn
Let rise in draft free area until doubled, about 1 hr.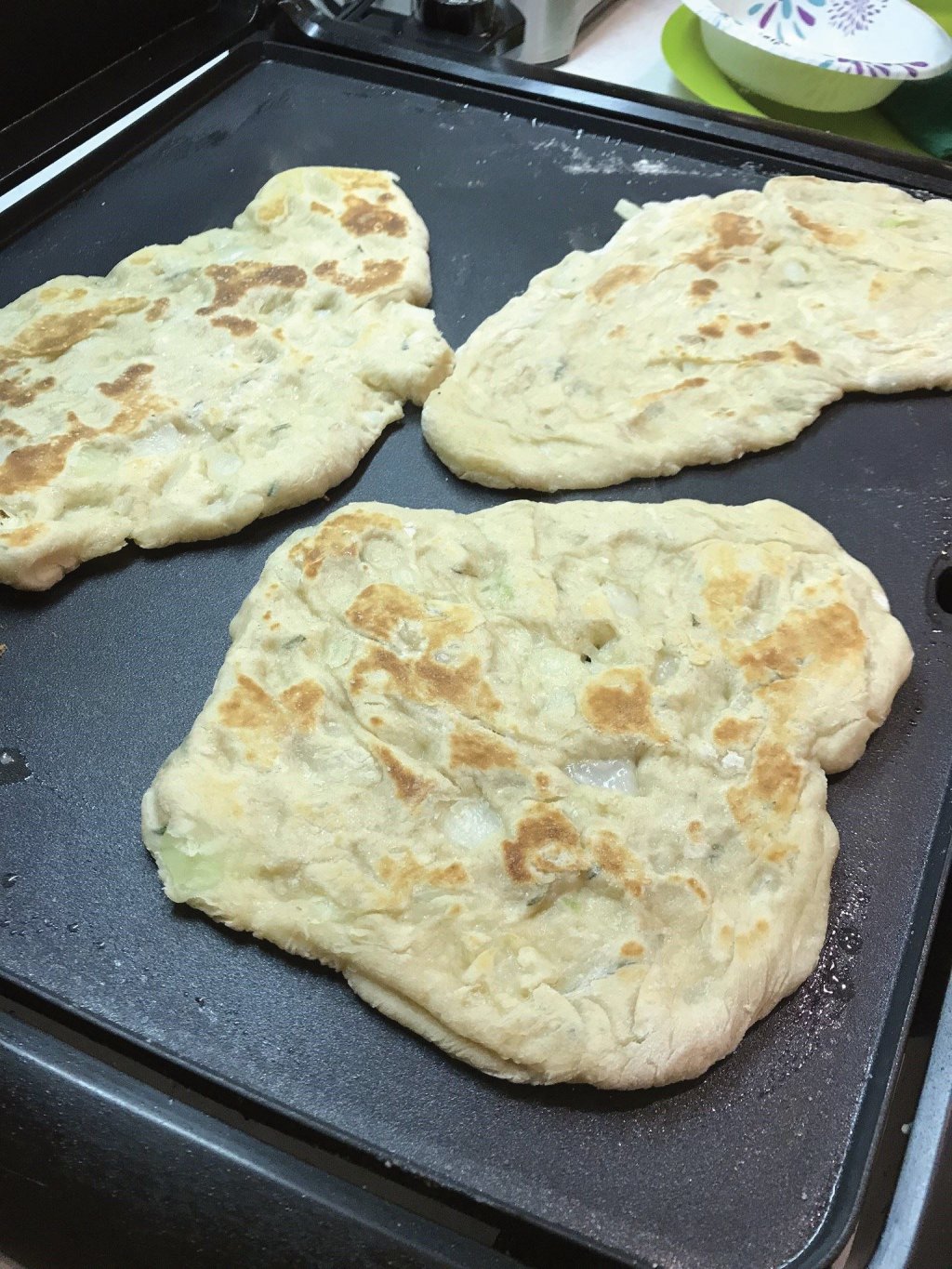 Punch down and divide into 10 pieces
Roll into balls
Cover with plastic, let rest 10 minutes.
Heat skillet, medium
Lightly coat with ghee
Stretch dough 1/8 inch thickness
sprinkle with salt
Cook 2 min each side.
Option: chop fresh rosemary and knead into dough. 

These heat up easily on the grill for further meals.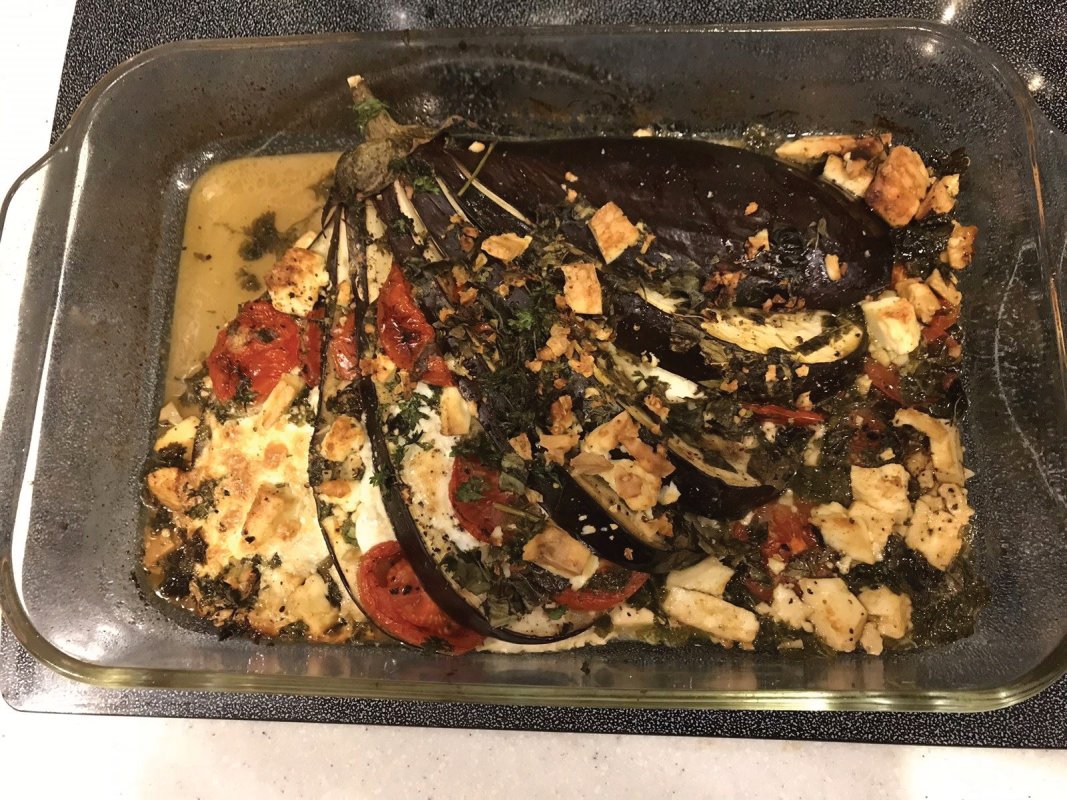 What's Cooking?
ROASTED CAPRESE EGGPLANT FAN WITH FETA
Preheat 350
Cut eggplant into thin slices, keep attached at stem
Grease eggplant slices with olive oil
Season with salt and pepper
Cut tomatoes into thin rings
Chop and combine
4 cloves garlic
Parlsey
Basil leaves
Olive oil
Stuff eggplant with tomatoes and mozzarella
Pour herb/oil mixture over and press into fan
Sprinkle with Feta
Bake for 1 hr. 
If liquid still in pan, 200 and bake 15 min longer.
Options: Add ½ tsp lime juice, red pepper flakes,

Food in the Golden Isles:  We've started a new diet with an app called "Lose it."  It tracks calories and steps.  This is a particularly filling breakfast we've found for around 250 calories.  It got me through until 2:00 PM yesterday.
Apples (with peels), raisens, lemon juice, toasted coconut, chopped walnuts and 1/2 cup homemade plain yogurt.  Top with teaspoon of honey. 

Hot ginger tea with honey 44 calories.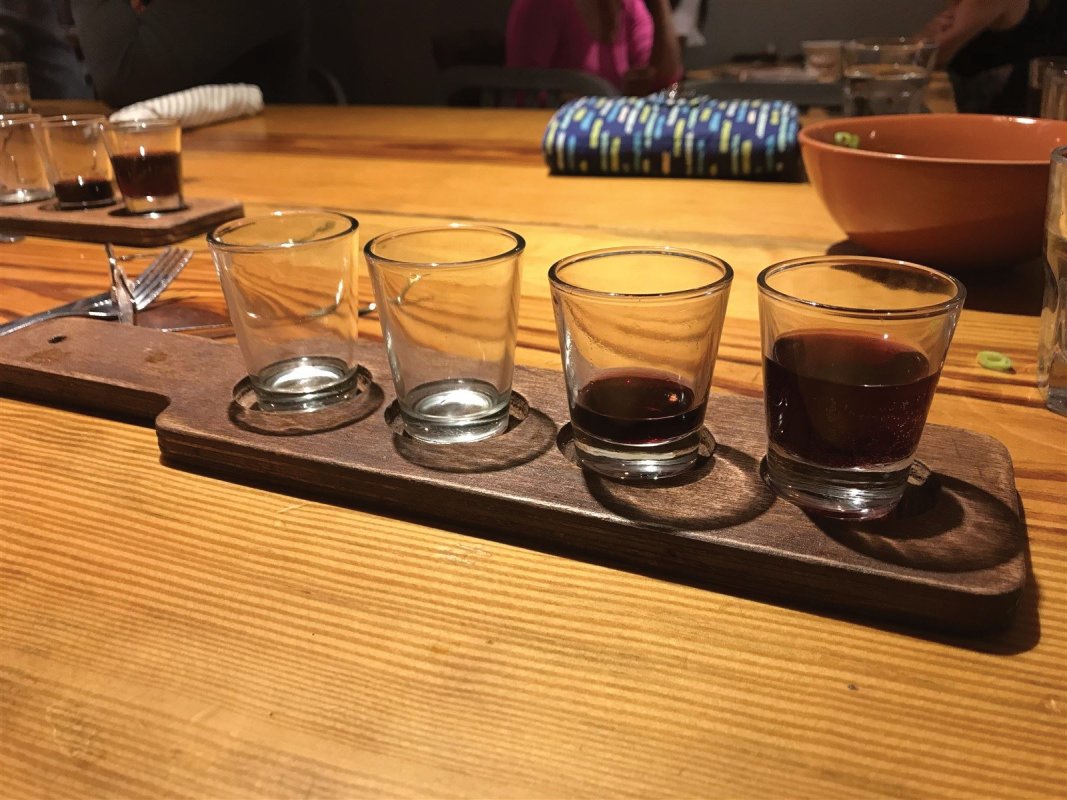 The Farmer and the Larder
Brunswick, Georgia
Almost every week, the Farmer and Larder has a wine tasting and tapas event.  You're never sure exactly what you will have, and that just adds to the excitement.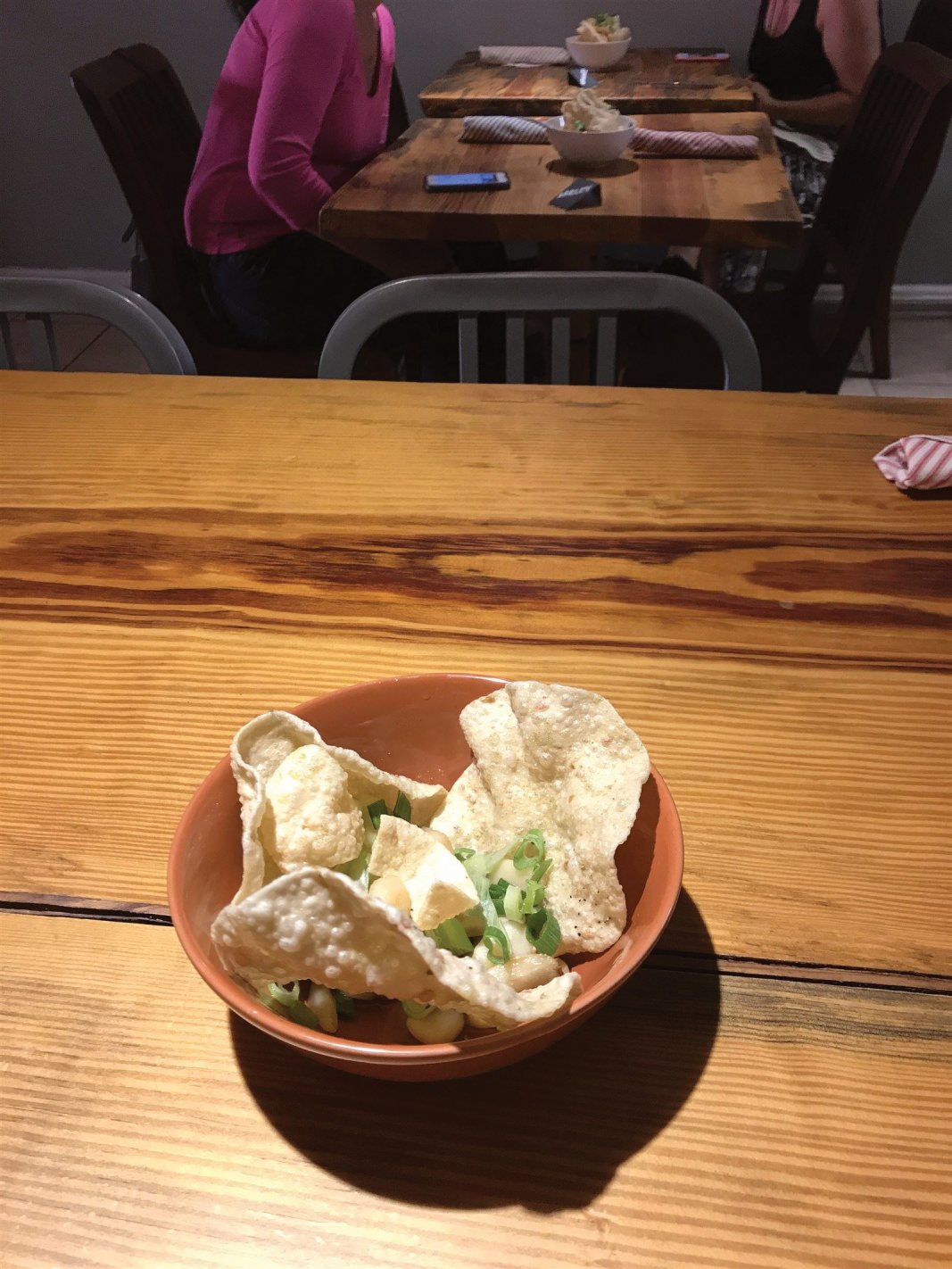 The
Farmer
& The
Larder
is a restaurant owned and operated by CheFarmer Matthew Raiford and Food Alchemist Jovan Sage.
This was an absolutely delicious fried rice crisp with fried garlic, scallions and seasoned oil.  It was just wonderful.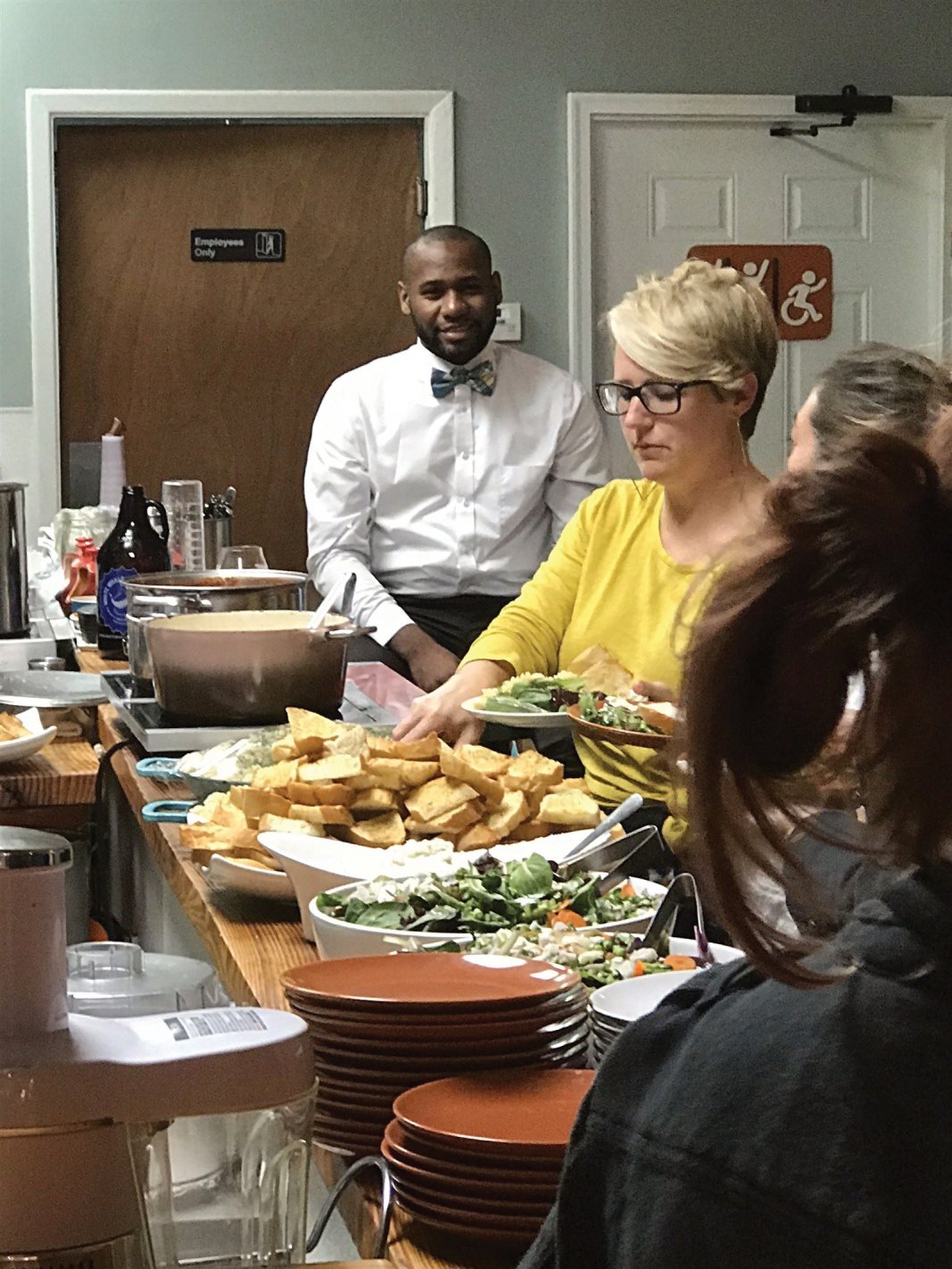 Next, we got in the buffet line for salad, two types of pasta (one with a tomato sauce and the other with an Alfredo mushroom sauce, garlic bread and Parmesan cheese.  The star, however, was something called "floating feta," feta mixed with herbs and goat cheese.  It was just one of those things that was so good you couldn't stop eating it.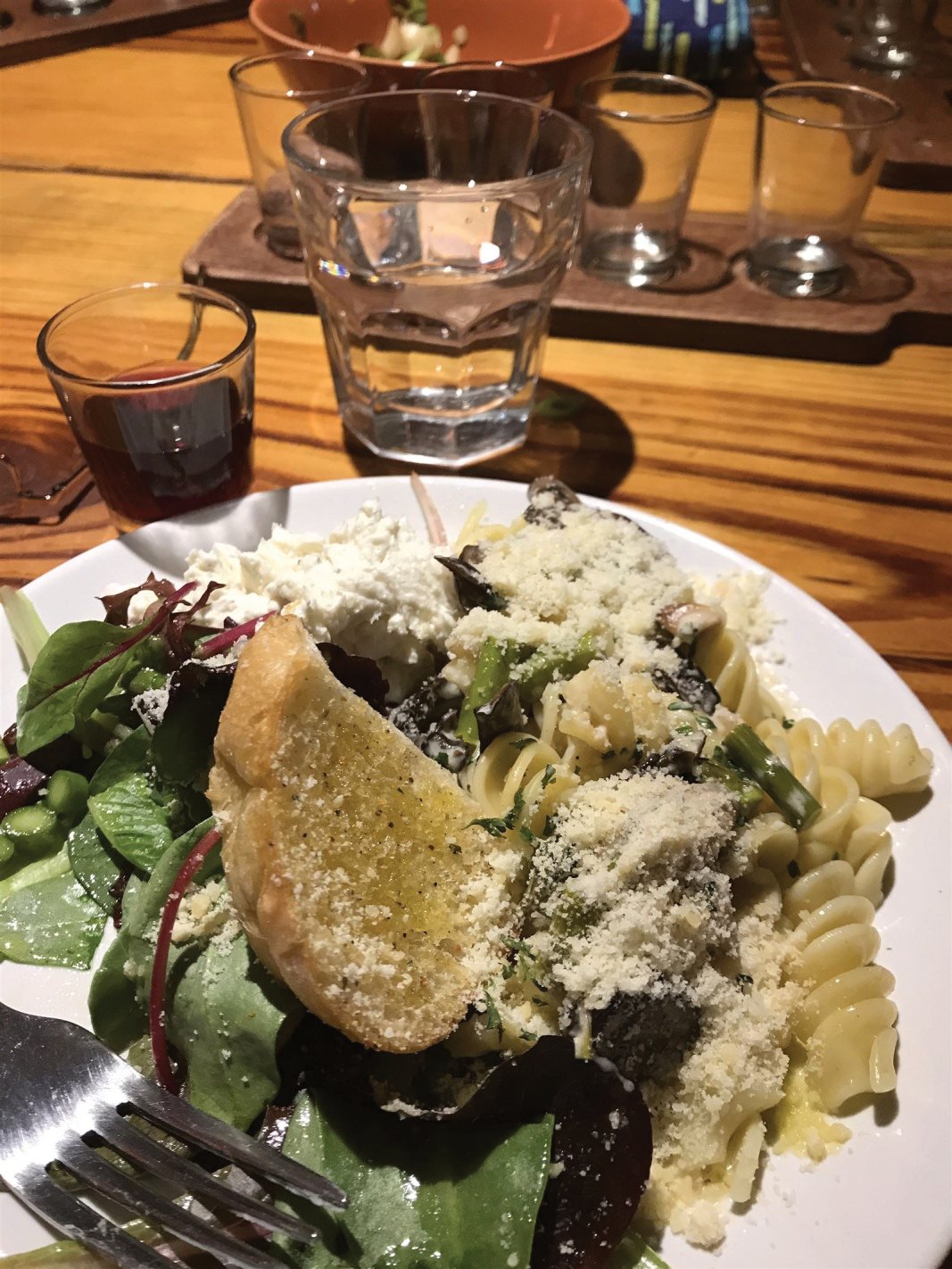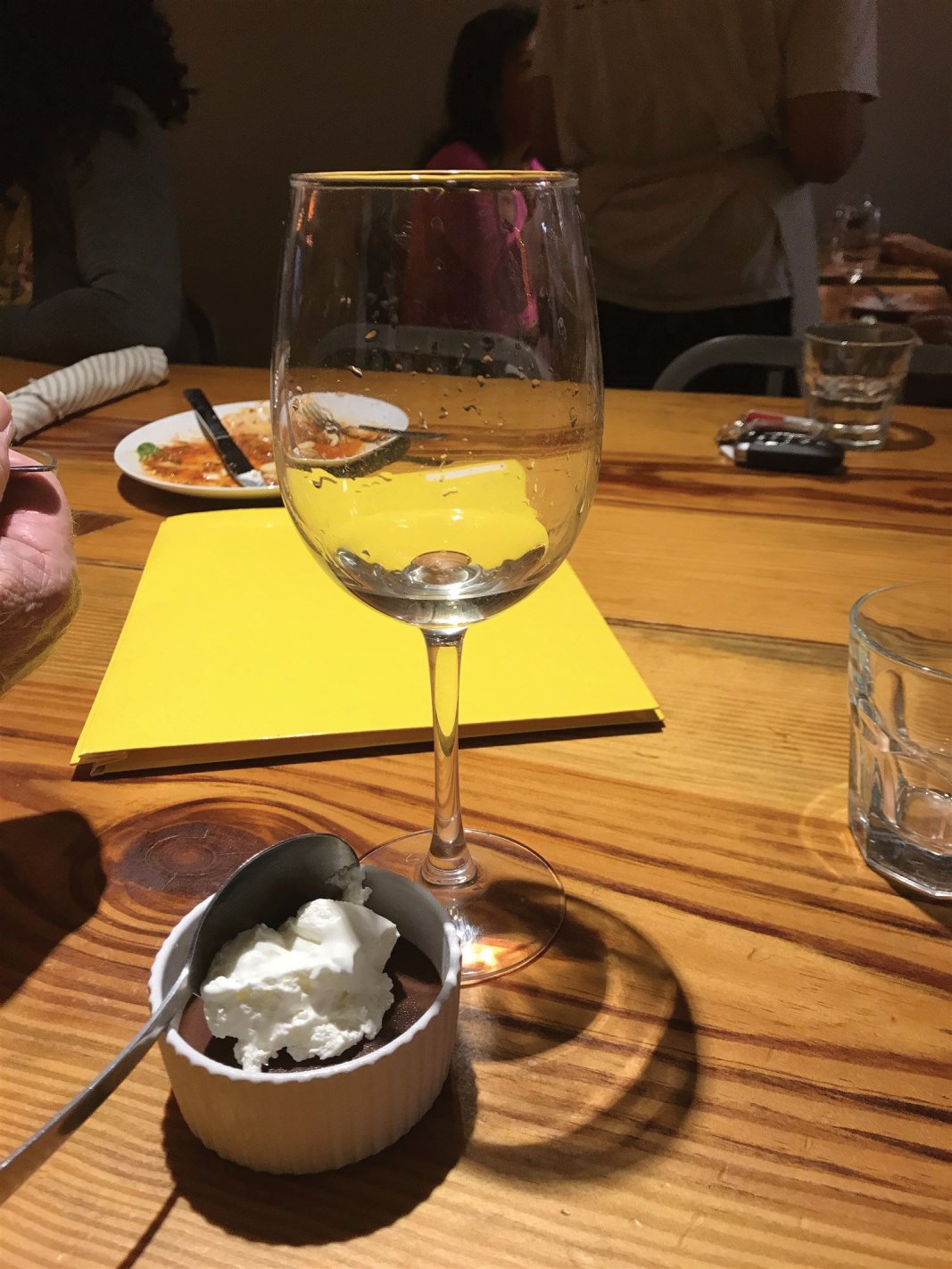 Finishing off, we had a chocolate dessert with hints of strawberry. 
This was just a great experience.  The tables are communal and we met two nice women from Jekyll Island. 

I highly recommend this wine tasting/tapas event.  It's held almost every week at The Farmer and the Larder.  And as if that weren't good enough, FL is planning on opening another restaurant in Brunswick.  What a great addition to the community. 

/