Everything cool cats want to see and do on St. Simons Island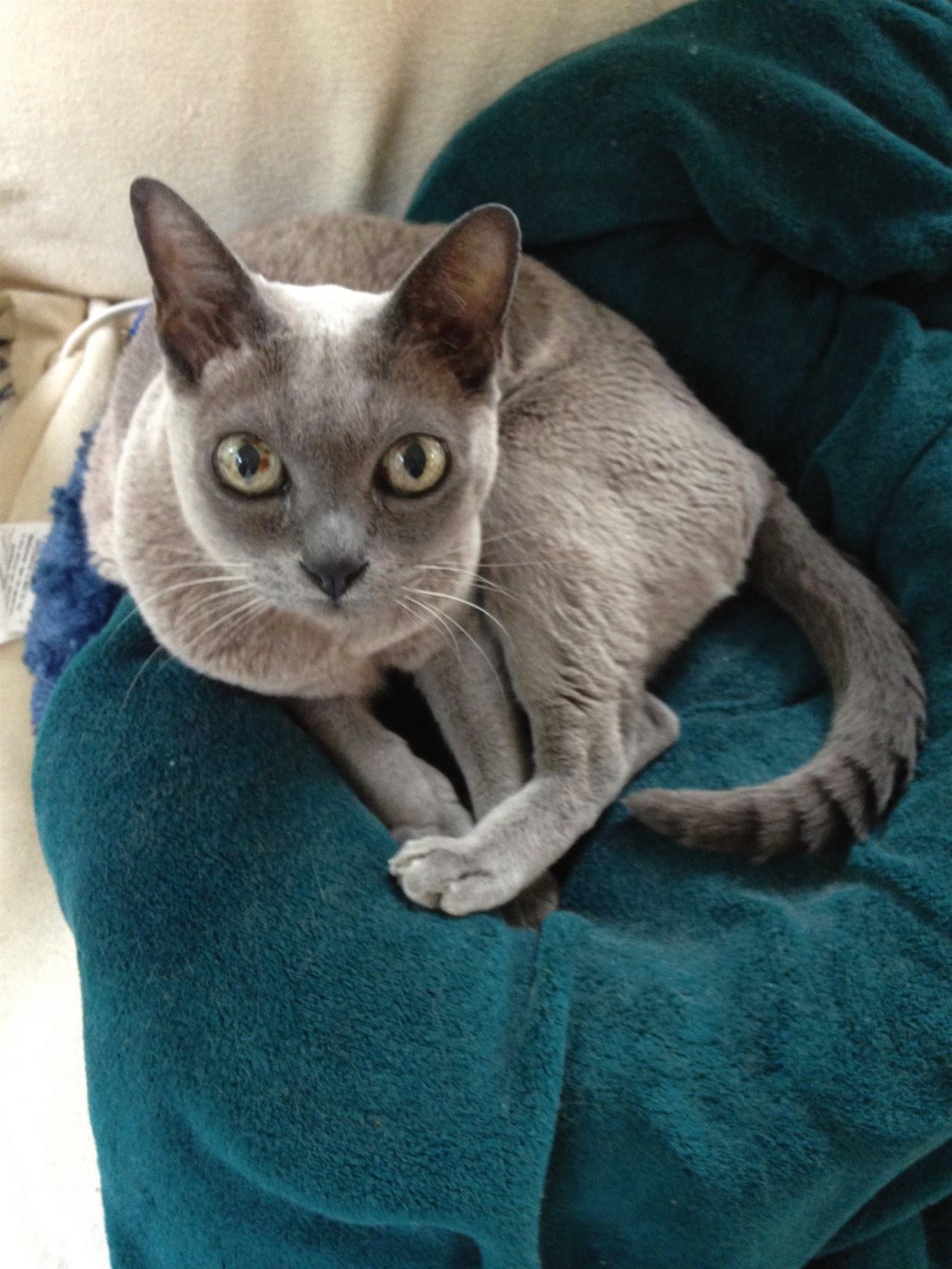 It's me, Little Neal, just hanging out.  Mom and Dad are trying to trap our feral friend, Mr. Robert.  He showed up yesterday on the porch stoop and left a pool of blood.  We are very worried about him.  Mom says he don't have nobody to take care of him, no family, nobody.  I don't know what that's like.  I always had Mom.  I don't want to brag or nothing, but I was bred on purpose.  I wasn't no accident.  I was bred to be a show cat.  Mom said that there was something wrong with the way my nose looked, so they put me on the kitten market.  But, she said that I'm not an object.  My nose is just perfect.  I like that.  Mom always makes me feel good.  She loves me.
She wants to love Robert too, but we can't talk him into moving in with us.  And, there's the food issue, but he's already eating my food.  I don't care, much.  Not much.  I don't.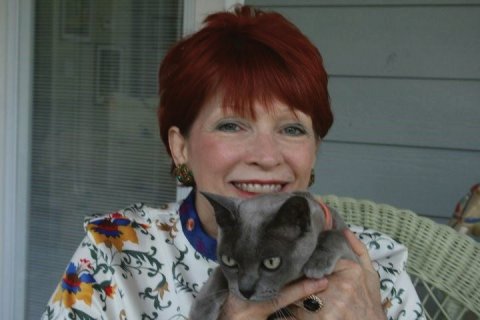 This is a picture of me and Mom years ago when she finished her first fiction book.  I was tired of posing.  She's going to San Francisco to do a one-woman show based on the stories in the book.  I don't know why we can't do a catwoman show.  What am I supposed to do while she's gone?  They're leaving us with that man who smells like a dog again.  He smells like a wienie dog.  He wants to be friends, but I'm not that easy.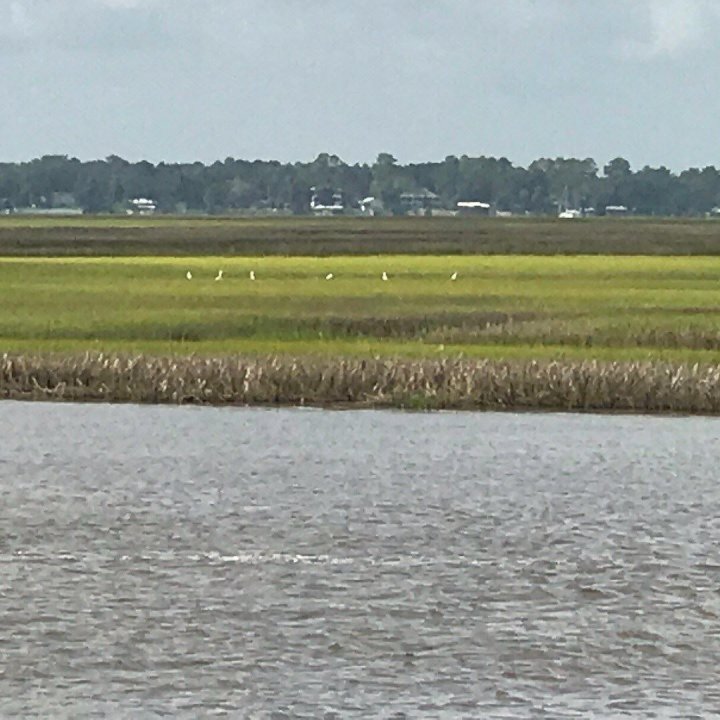 Mom and I've been up all night, but I finally got her to take me for a walk.  Those are the egrets having breakfast on the marsh.  The egrets are neat birds.  They stand really still or long periods of time, just waiting for the right fish and the right chance to come along.  They're kind of like cats in that.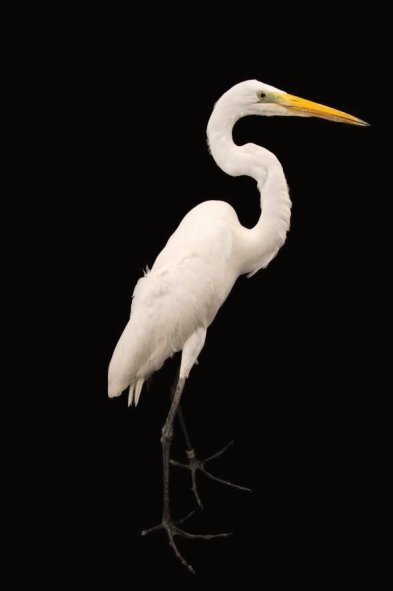 Mom says Great Egrets are protected now so that people won't try to kill them for their feathers.  I think they are beautiful (even if they are sort of big, bigger than any tweet ought to be).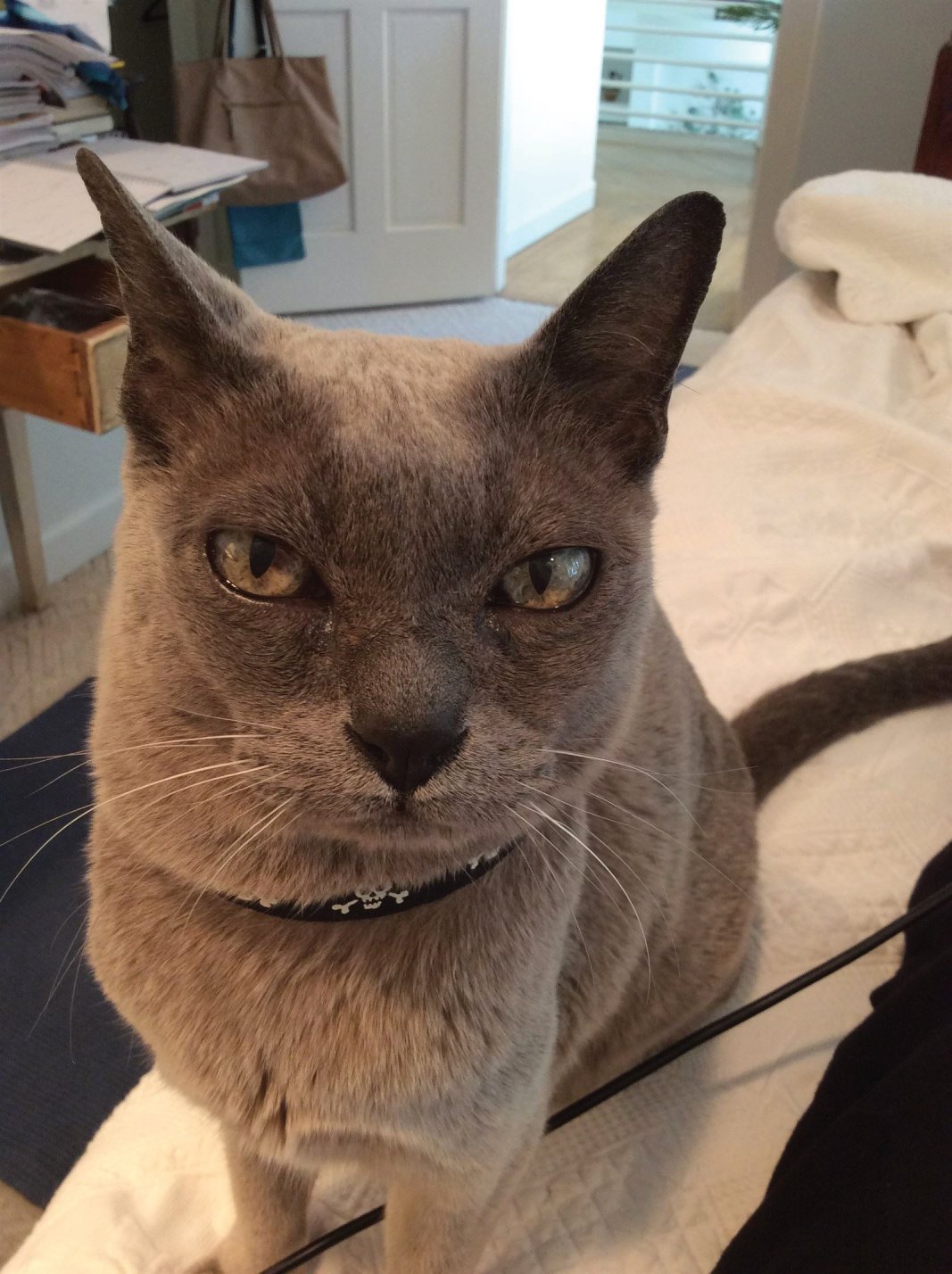 Just in case you didn't know.  It's me, Little Neal, handing back over to the studio.  It's time for my nap. 

0

/