Everything cool cats want to see and do on St. Simons Island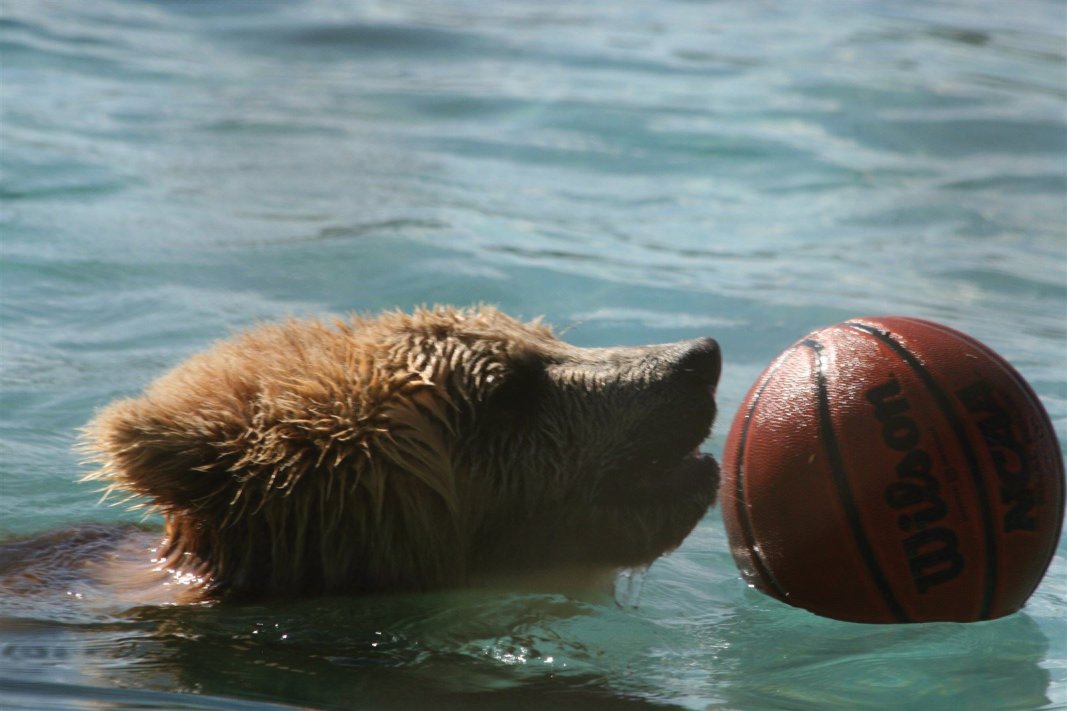 Sycamore playing with his ball at Out of Africa Park in Cottonwood, Arizona.  
We were recently in Arizona and Los Vegas.  We drove to this wildlife park near Phoenix to see tigers and this little bear play in the pool with their keepers.  This park, Out of Africa, is a real delight.  I went there years ago, and we made a special trip to go back and see how the park and the animals were doing.  There are big cats that swim in the pool as well.  If you're near Phoenix, this is a must see. 

MapQuest Terms and Conditions
Maps/Directions are informational only. User assumes all risk of use. MapQuest, Vistaprint, and their suppliers make no representations or warranties about content, road conditions, route usability, or speed.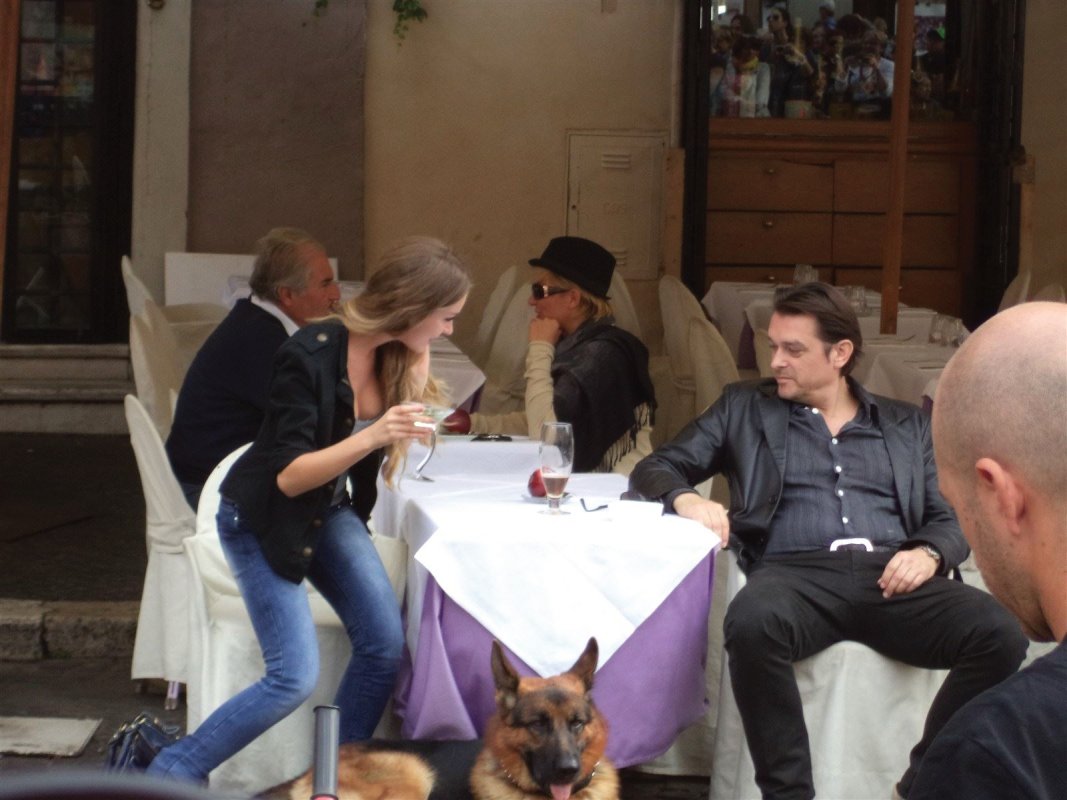 I know it's not a cat, but it's a dog starring in a  movie being made in Rome.  We came across them filming when we were walking around.
The dog clearly knew he was the center of attention and there were several "cuts" yelled because he wasn't doing something he was supposed to be doing.  He couldn't have cared less.  You know how these stars are.  The director yelled "cut" once and somebody with a jacket saying "M.C. Star" came in and groomed him.  He clearly new that nothing was happening without him.  He got about 50 treats while we were sitting there watching.  My friend said that the dog was saying: "I'm just not feeling it today."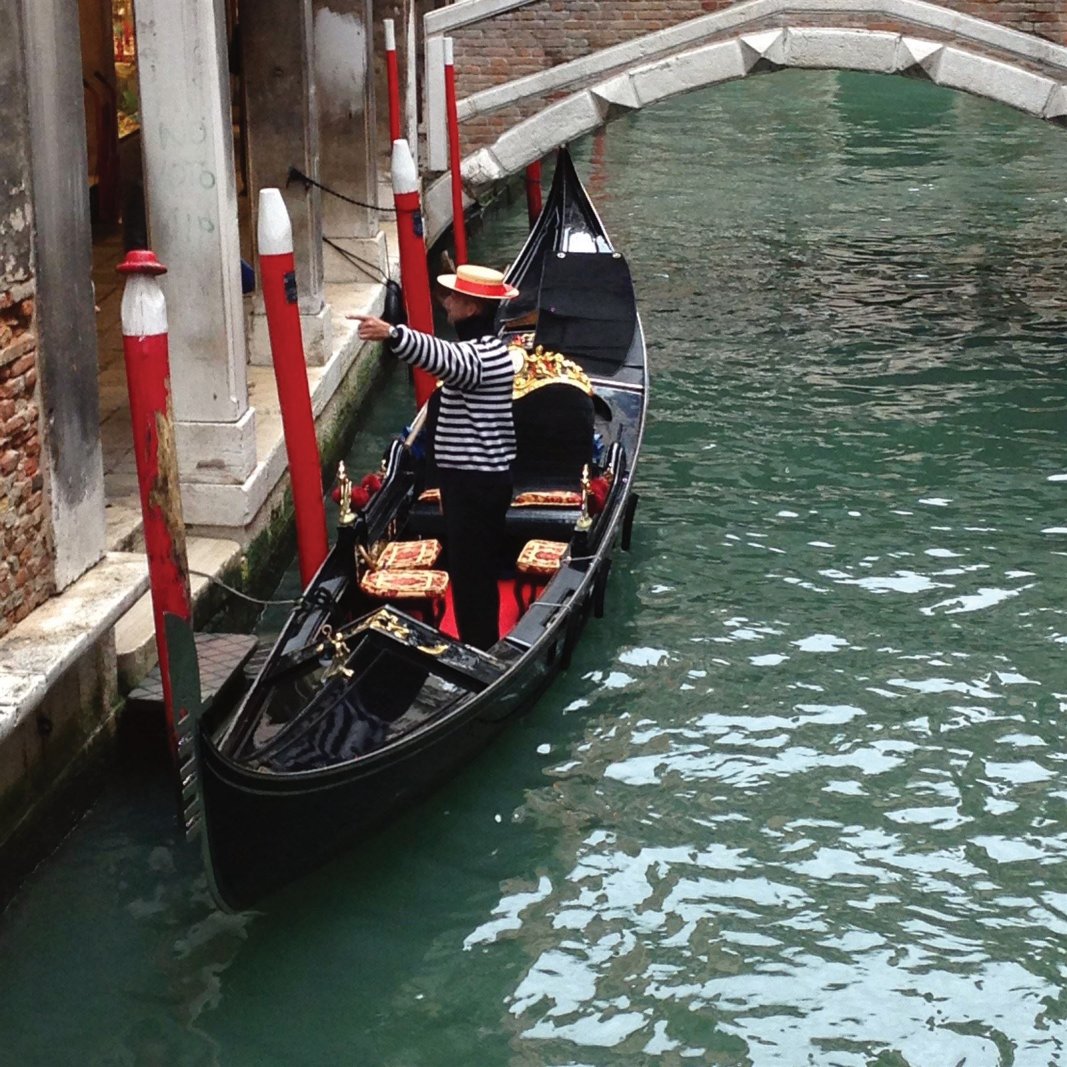 Well, we're not in St. Simons right now, but in Venice, Italy.  But, we just thought some of the cool cats might like to know what's going on in Italy.




Something I read preparing for the trip said that you never forget the first time you see Venice  and i think they're right.  There's just no city in the world like it. 





There are a lot of tourists here, but nothing like it would be in the summer.  I'm glad we came this time of year.




The gondola rides are expensive now and there is a kind of large water taxi that most people use, but it's just so lovely to see these guys at work.  Late last afternoon, we saw a gondola that had evidently been kitted out for an Indian couple who had just been married.  It had a little seat shaped like two hearts and covered with red flowers.  They were so cute and shy and so much in love. 





They were in one of the smaller canals like the one above. 





I wish I could just send for the cats and move here.  But, Neal hates water.  It would drive him mad to loook all this water around all the time.  .







0

/