Everything cool cats want to see and do on St. Simons Island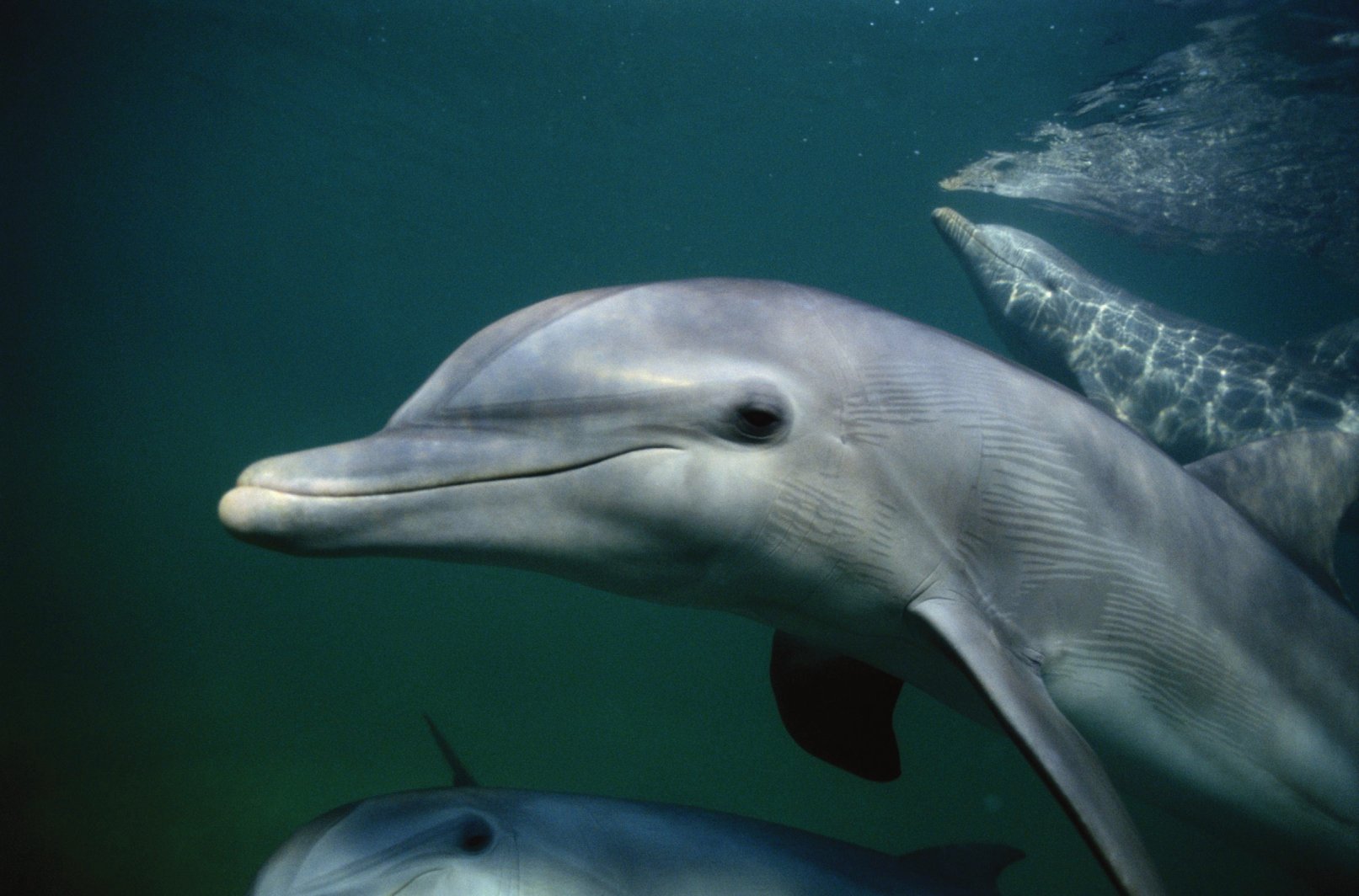 We saw two dolphins today while boating near Fancy Bluff.  One was fishing, going up the river near our house.  The other was spouting, blowing spray into the air.  It was just a lovely day for boating in the Golden Isles.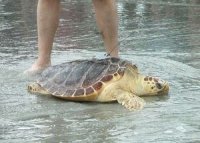 The Pumpkin King, a rescued sea turtle, was released on the Georgia coast this week after being rehabilitated at the Georgia Sea Turtle Center.
The Pumpkin King was one of 70 cold-stunned sea turtles taken this winter by the Center after being found off Cape Cod in November and December.
The Pumpkin King was released into the Atlantic after being rehabilitated and treated for a corneal abscess.
The turtle was released with a satellite transmitter.  His progress can be followed at seaturtle.org
Visitors to St. Simons can visit the Georgia Sea Turtle Center and see other turtles and interesting exhibits.
The Center is on Jekyll Island. 

See jekyllisland.com  for more information.
Narrated Historic Horse-Drawn Carriage Tours
See the cottages of Rockefeller, Macy and Goodyear, as well as the Faith Chapel, The Historic Jekyll Island Club Hotel and much more with a narrated horse-drawn carriage tour with Three Oaks Farm. Each carriage seats between 4 and 15 guests and are approximately 45 minutes long.
Daytime tours (departing from the Island History Ctr every hour) Tuesday – Saturday 10–2, Sunday 2–4.
Evening Tours departing from the Jekyll Island  Club Hotel Tuesday – Sunday 5 PM -until.
Book tickets below, or for more information call Three Oaks Farm at (912) 635 9500.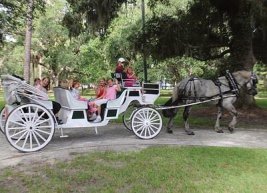 /