Everything cool cats want to see and do on St. Simons Island
Neal got his first boat ride yesterday.  It was rainy and overcast, but he was a champ.  While we were headed into the wind, he was not very happy about having cold air blow up his ears, but once we headed home and the wind was behind us, he got up on the side of the boat and looked out over the water.
We are evidently headed for a 'hole up' week, with uncharacteristically cold weather.  We put the boat up on the lift.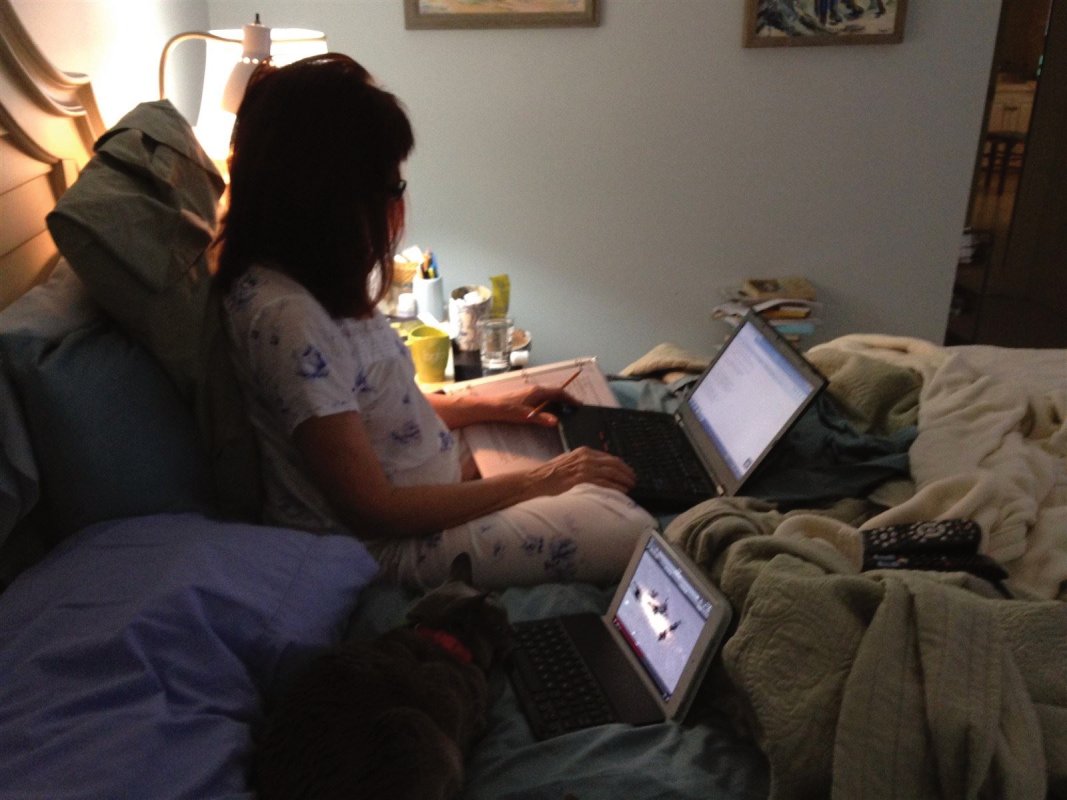 Neal and I will be working on our computers, snuggled up, this week.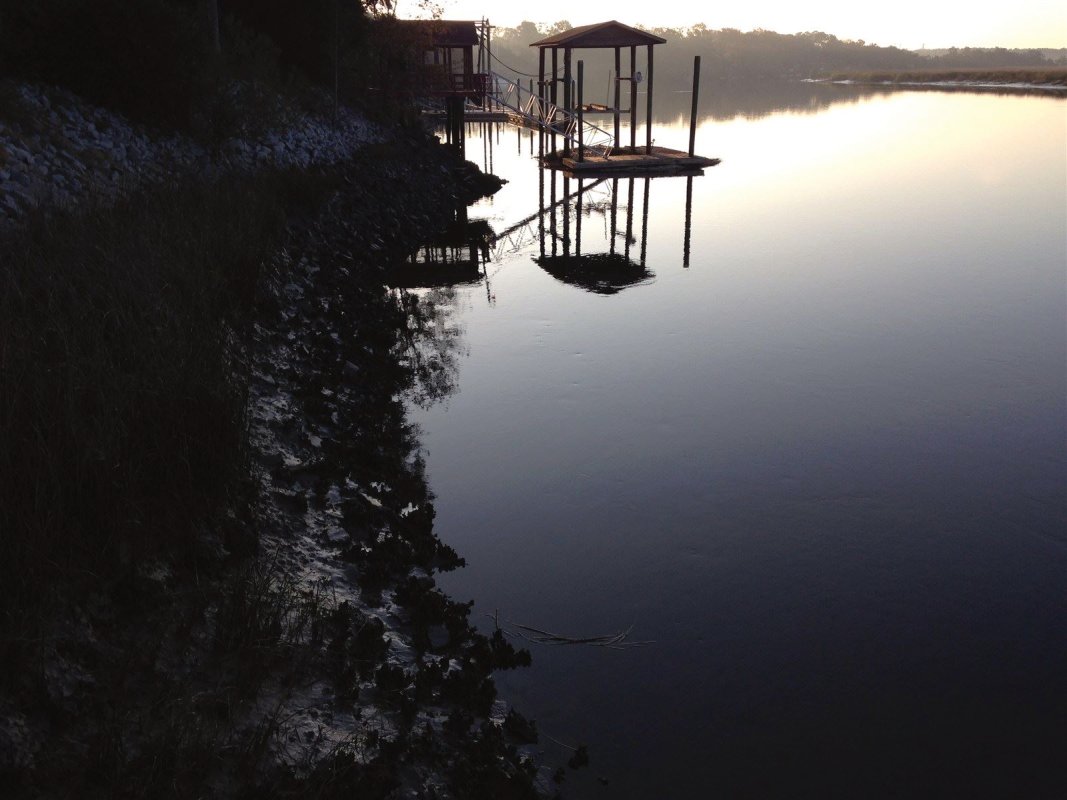 It was a cold morning, and you could smell the marsh at low tide.  The pileated woodpeckers were calling back and forth.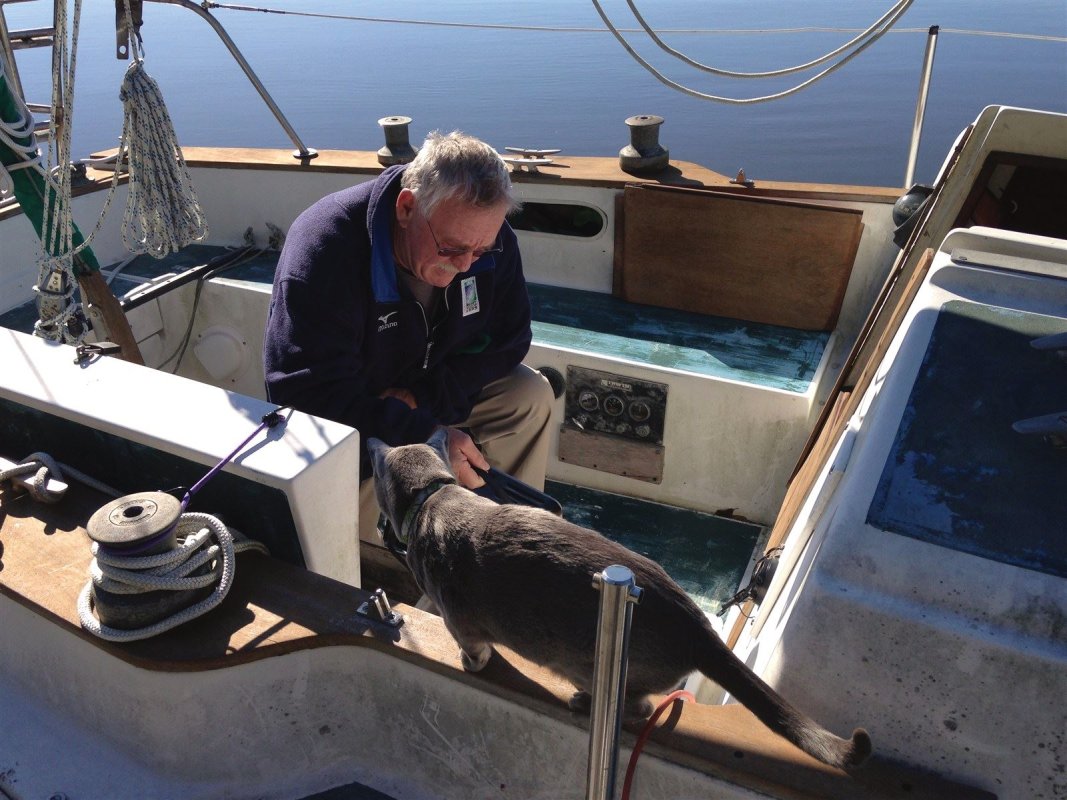 The guys worked on the boat, but the motor wouldn't make a sound.  Motors are disloyal, temperamental things, says Neal.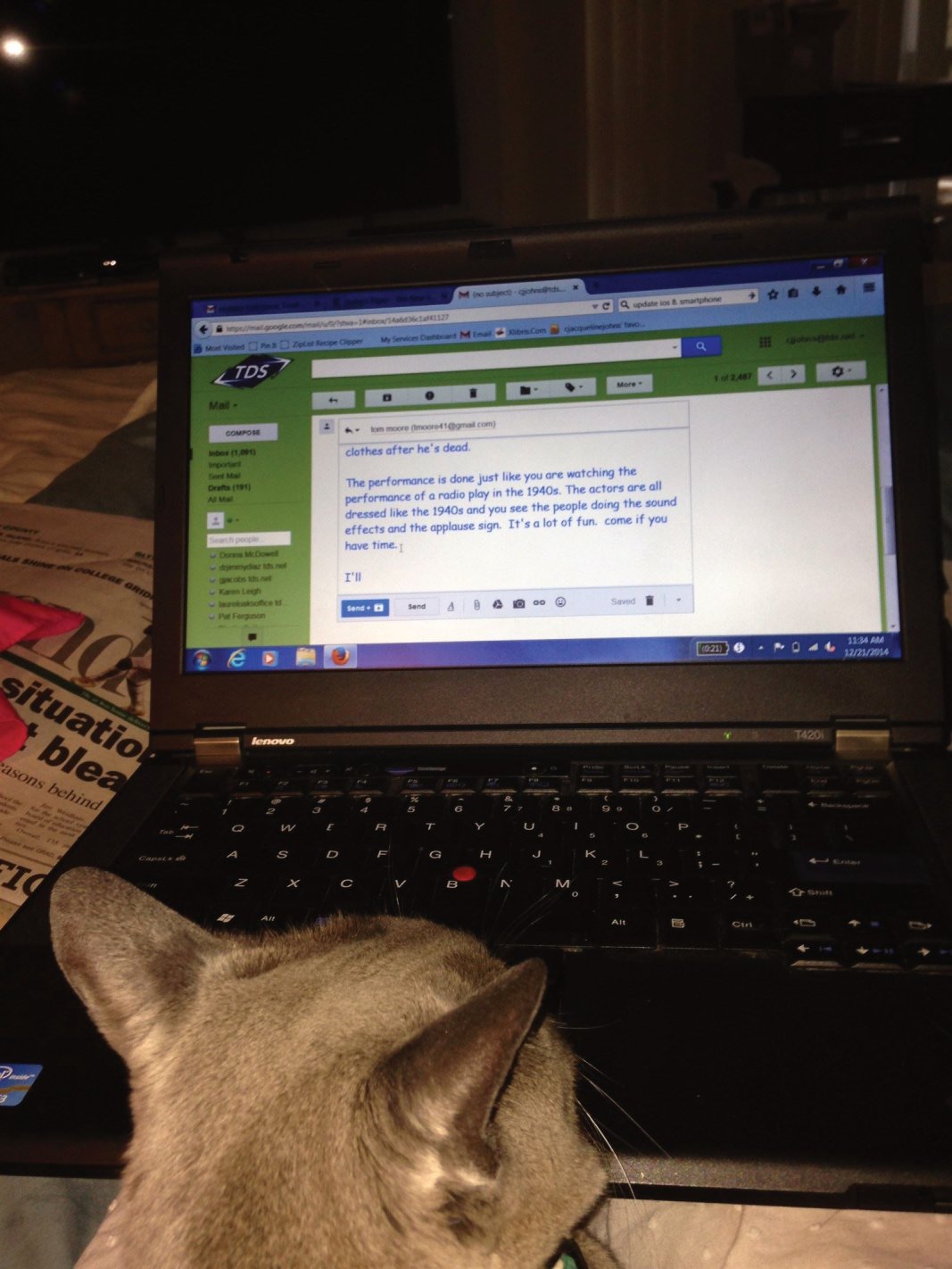 So, we worked on the computer, sent some emails...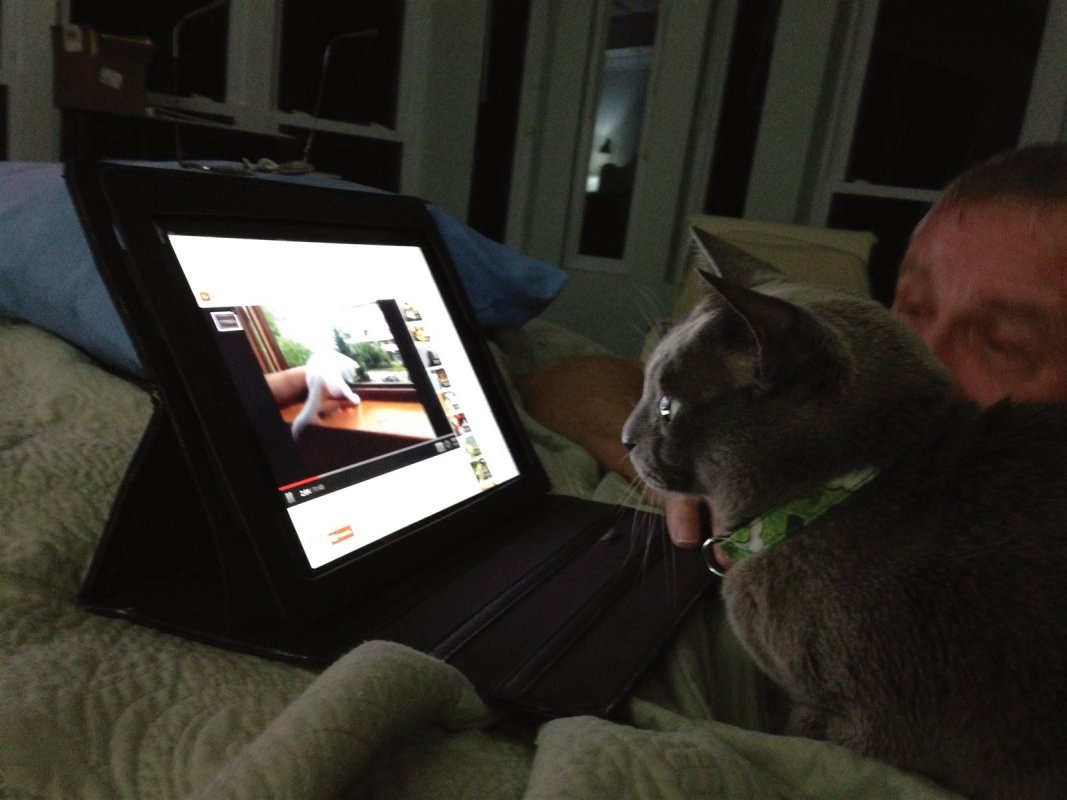 We watched some kitty viddies.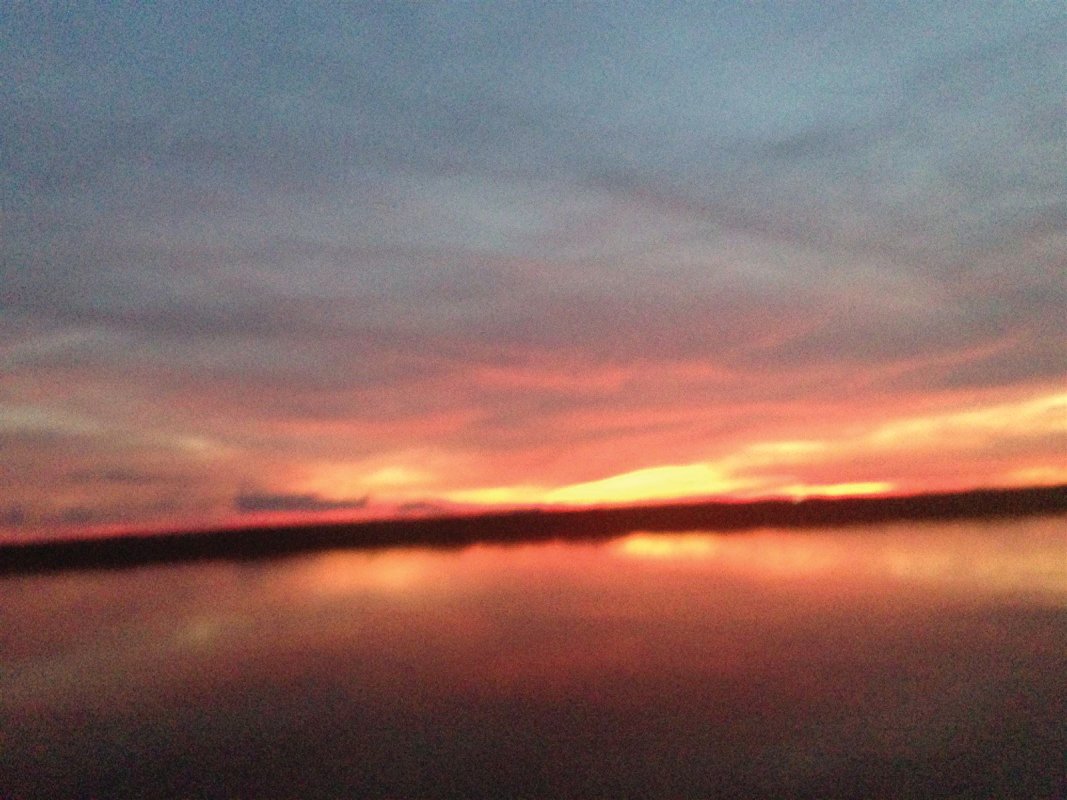 And had a beautiful sunset.  Write your post here.
/