Everything cool cats want to see and do on St. Simons Island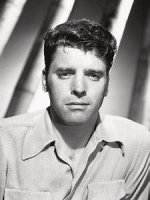 "The Killers" was Burt Lancaster's first movie. But, he wasn't the studio's first choice. Warner Brothers wouldn't lend out actor Wayne Morris for the film. Other actors considered for the part include: Van Heflin, Jon Hall, Sonny Tufts, and Edmond O'Brien, who was instead cast in the role of the insurance investigator.
Come join us for a lively discussion of "The Killers."
September 16, and a showing of the film, September 18
2:00 PM, Free
Supported by the St. Simons Literary Guild
The St. Simons Library Novel/Movie Series is showing "The Misfits" on Wednesday, 21 August, 2 PM.
St. Simons Public LIbrary, Free.
Come join us for the film and go for a drink with a group of classic movie lovers afterward.
This Fall's series is on Burt Lancaster, featuring the films: "The Killers" (Lancaster's first film), "The Rose Tattoo" and "Elmer Gantry."
Fun discussions and great movies.  What could be better.

From the very first scene between Cora (Lana Turner) and Frank (John Garfield) it's a duel to the death.
Cora: My husband tells me your name is Frank.
Frank: That's right.
Cora: Well Frank, around here, you'll kindly do your reading on your own time.
Frank: Your husband, Nick told me I was through for the day and I thought he was boss around here.
Cora: The best way to get my husband to fire you would be not doing what I tell you to do.
Frank: Well, you haven't asked me to do anything - yet.
Cora: I want all these chairs painted.
Frank: All right. I'll look in the paper. Maybe I can find a sale on some cheap paint.
Cora: You won't find anything cheap around here! [An obvious double-entendre -- by film's end, her price turns out to be very high] Look in the cupboard under the counter.
Frank: (He looks and finds a can of paint) As my friend Nick would say, 'That's wonderful.' Next time anybody makes a trip into town, they can pick up a paintbrush.
Cora: Look on the bottom shelf.
Frank: Well, what do you know about that. Why didn't you start this campaign of rehabilitation before I came? Or were you waiting for me?
Cora: Nick was saving that paint.
Frank: Nick saves a lot of things.
Cora: It's none of your business what he saves.
Frank: I didn't say it was. Only when I have something, I don't save it. What do you want to paint these chairs for. They look all right to me.
Cora: Because I want to make something of this place. I want to make it into an honest-to-goodness...
Frank: Well, aren't we ambitious?  
Lana Turner, one of the stars of "The Postman Always Rings Twice."
This 1946 film, based on the novel by James M. Cain was the third adaptation, one French and the other Italian.  It was thought for a long time that the novel was unable to be adapted into a film because of Hayes Office objections to the content.  But, after the successful adaptation of Cain's other two novels (Double Indemnity and Mildred Pierce) the studios were interested to film it.  
This film is considered to be one of the best of the films in the genre of Film Noir.  
There is also a 1981 adaptation with Jack Nicolson and Jessica Lang.
/