Everything cool cats want to see and do on St. Simons Island
It's nicely decorated with art work, books, cushions.  It's comfortable and the food is really good.  There is a real lack of innovation in and around St. Simons Island in terms of food.  But, this restaurant is an exception.
We started off with a French Sauvignon Blanc, bread and a herb butter.
Pasta bird nests with sausage and poached egg.
The salmon over risotto was just wonderful.  Even the almonds on top were sauteed to crispness in butter.  It's this attention to detail that makes the food here really good.
This food is prepared by people who love food and love sharing it.  The owner introduced herself and talked with us Thursday night.  She said she got tired of not having anywhere to eat in the area.
We share that sentiment.  For an area with a substantial tourist population, I have never understood why the food is so uninspiring.
Lately we have had several restaurants open and close within weeks, each of them with uninspiring menus and terrible preparation.
Moveable Feast, however, is a real treasure.Mo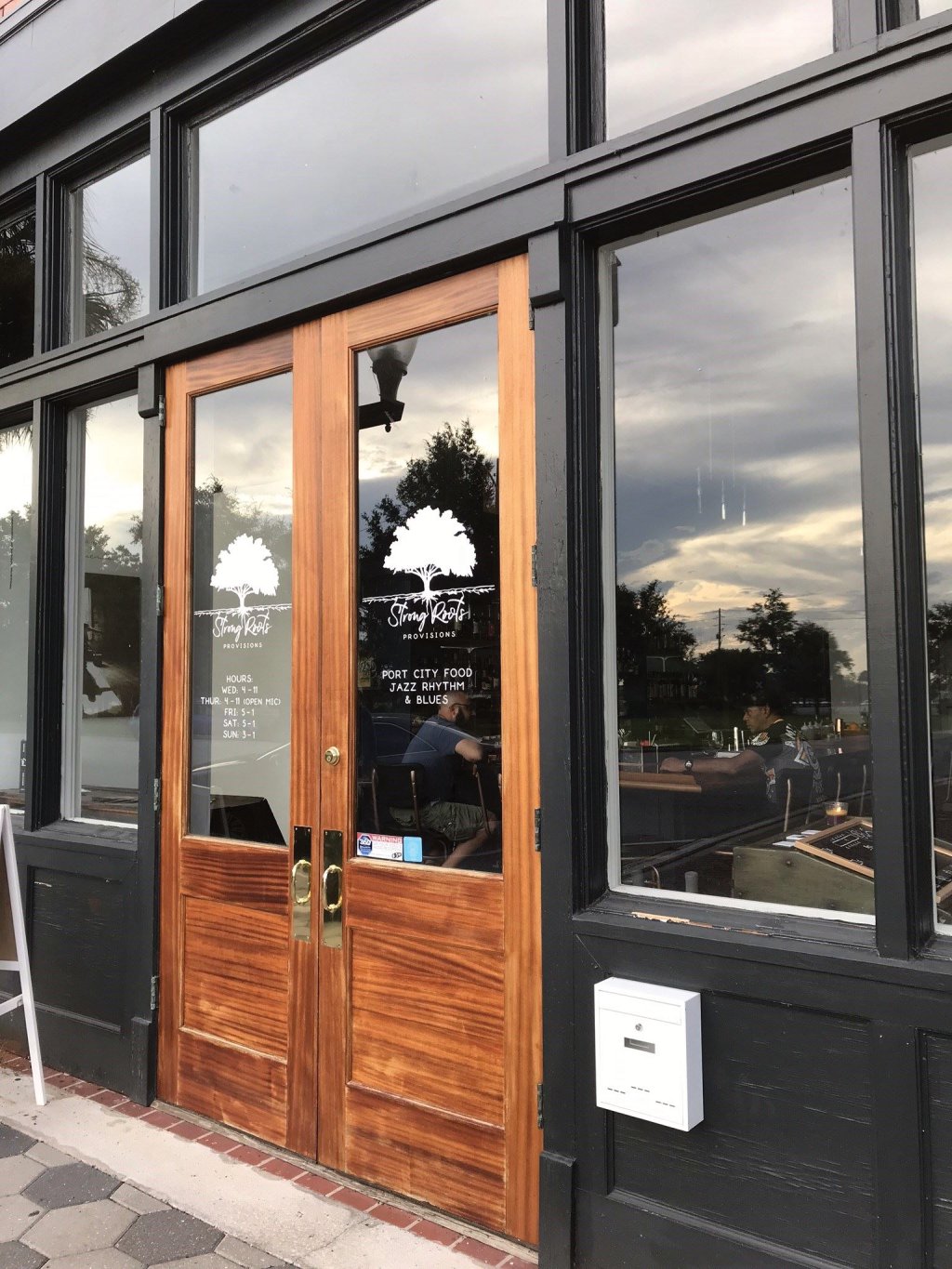 Strong Roots
Downtown Brunswick, Georgia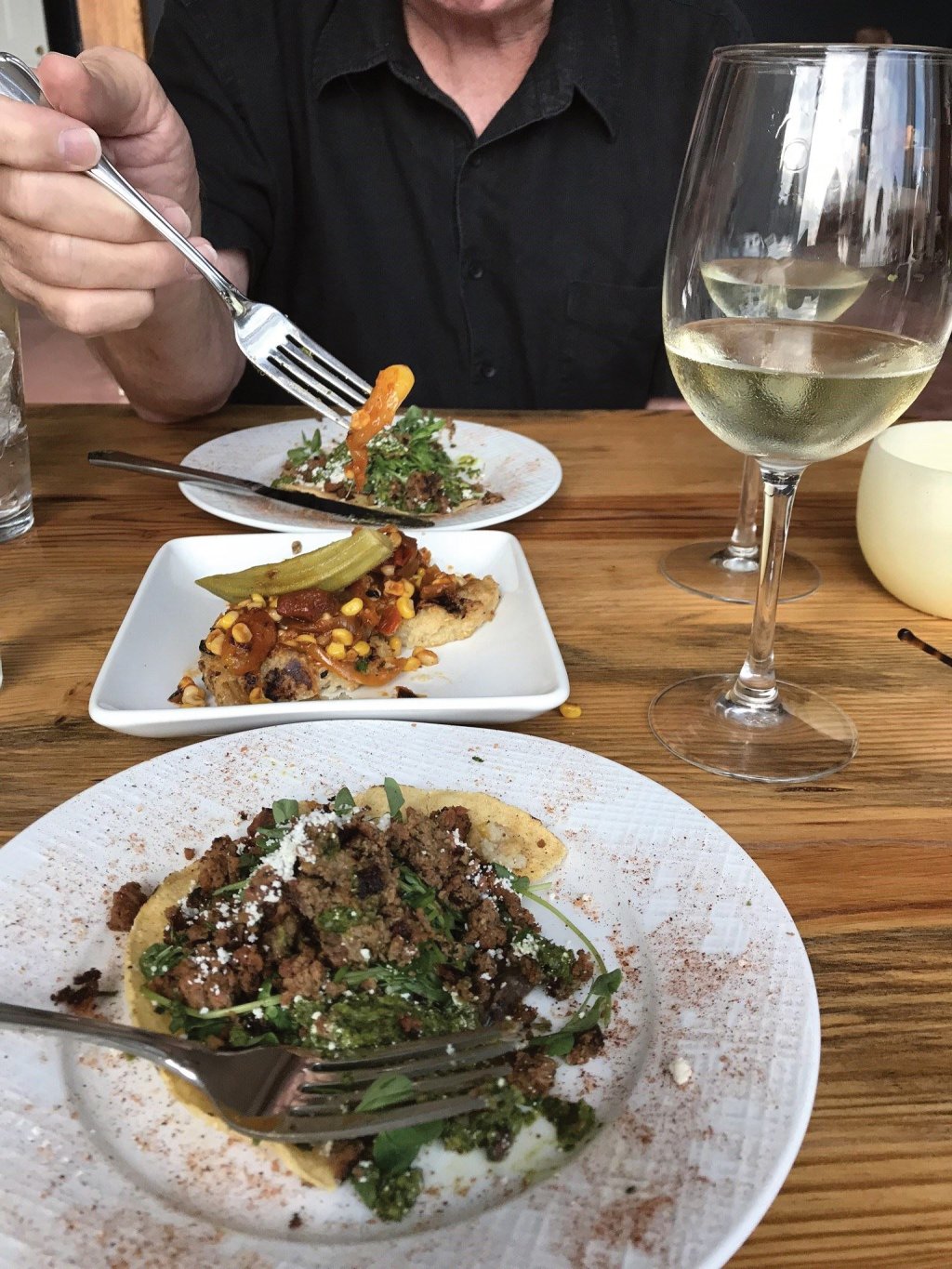 Small plates at Strong Roots.  The Chorizo taco was just wonderful, great spices.  This is a restaurant just opened in Brunswick, owned by the people who own Farmer and Larder.  We went on a night when they were just serving small plates, but they were very good.  Give it a try.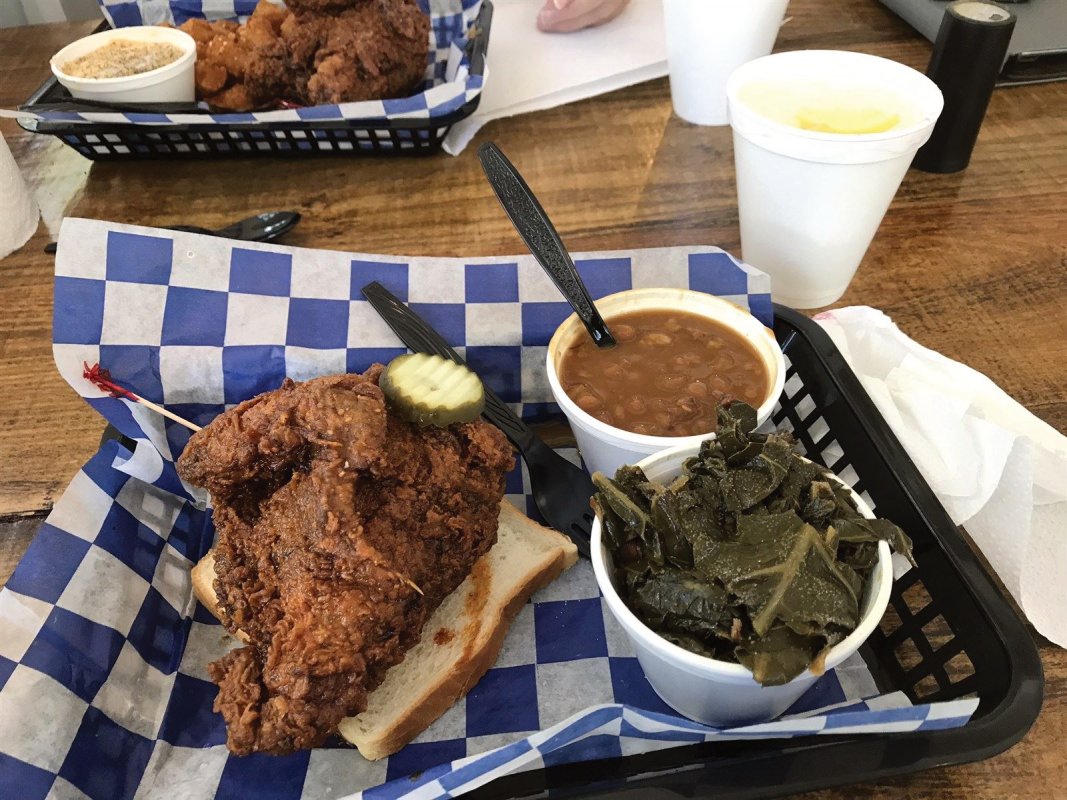 New Restaurant on St. Simons Island
the Porch
This is a welcome new addition to the eating out list on St. Simons.  The Porch serves four different levels of heat on fried chicken.  You can order tenders or bone-in chicken and you can get oven roasted as well as fried.  Even if you are health conscious, you should at least try the fried version.  It's just great.  Not only is the crust just delicious, the chicken meat is moist and really good.  You can eat inside or out on the porch like Southerners love to do.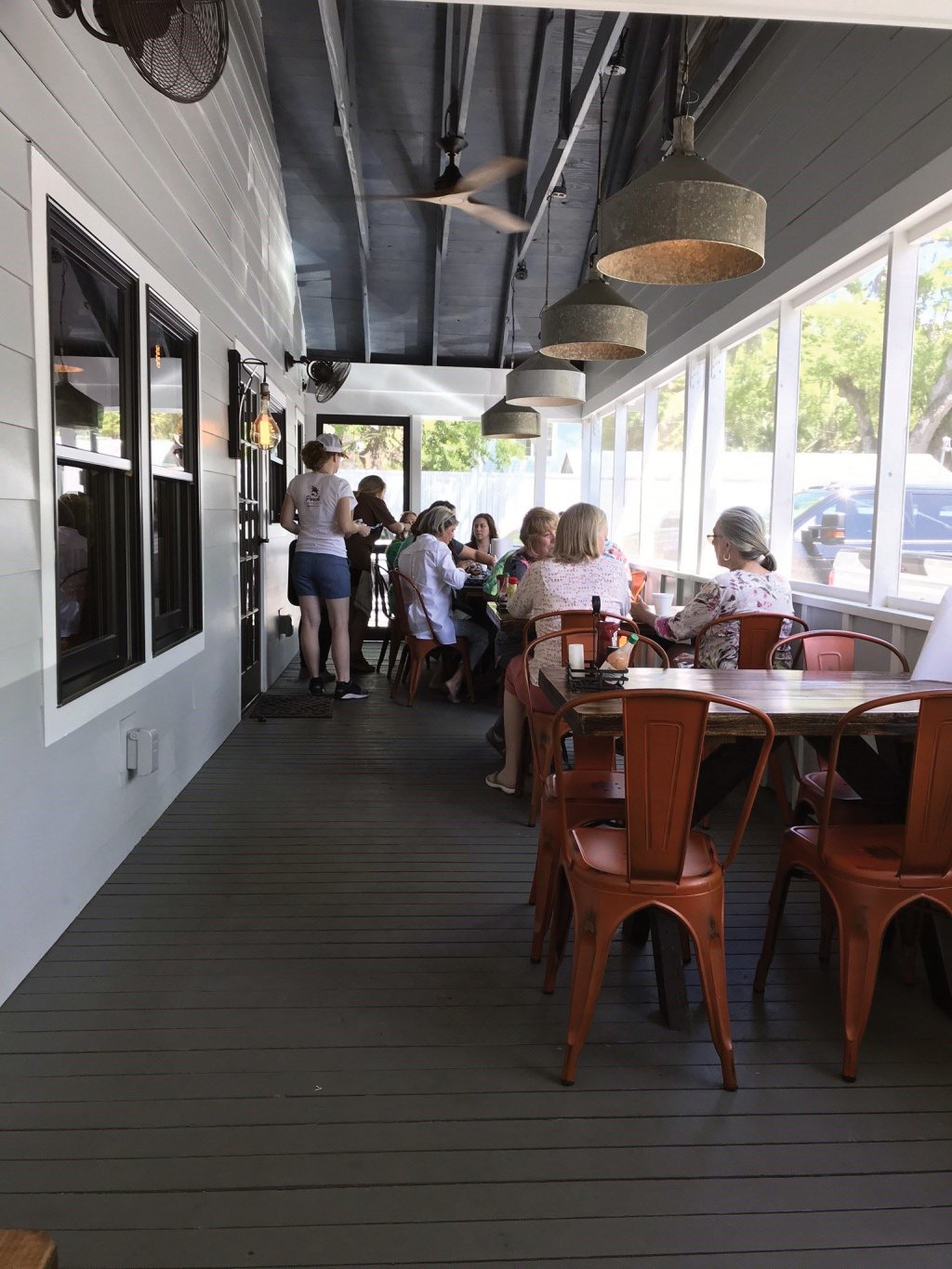 /